"Racks & Quacks 2019"
by BCKidd.
$6500 EM$ up for Grabs!
*1st Place 3000 EM$
**2nd Place 2000 EM$
***3rd Place 1000 EM$
****4th Place 500 EM$
Start Date: July 6 2019 Time: 00:00 UTC
End Date: July 16 2019 Time: 11:59 UTC
This competition is Closely Monitored by: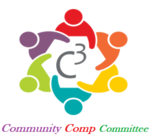 *Disclaimer: By registering for this competition; You fully understand the Rules of Engagement (ROE). You agree to follow the ROE. If you have any questions or English is not your native language, please feel free to ask on this thread- or PM me.
Rules of Engagement:
*One Shot- One Kill. EW hunt summary must show that number of animals harvested is equal to the number of shots fired. Unethical kills, missed shots & lost animals disqualify the hunt. This applies to hunts submitted for this comp. Submissions must be made within 90 minutes of hunt ending.
**Special Requirements:
You are allotted 30 Hrs for this competition. Once you have reached 30 hrs, no more submissions will be accepted.
*Hunts must be 60 min real time
(2 hours in Game)
.
*Any hunt started less than 30 minutes after a hunt that is less than 60 minutes on competition reserve after start and end time of competition and you are enrolled
is Grounds for DQ
. You must have a cool down period of 30 minutes.
Hunts less than 2 minutes with no distance traveled, no animals spotted or tracked (such as disconnects, can't connect to server) won't count toward this rule.
*SP only *Weapons Selection:
Any Ethical
Reserve:
Rougarou Bayou
*Species:
2) Whitetail- 1 shot from the ground, 1 shot from the air. (tree-stand, tripod-stand, or tower.)
2) Mallard- 1 shot on the ground, 1 shot in the air.
2) Black Duck- 1 shot on the ground, 1 shot in the air.
2) Pintail- 1 shot on the ground, 1 shot in the air.
2) Gadwell- 1 shot on the ground, 1 shot in the air.
*All equipment for air or ground shot Ducks is allowed. Ground shot Ducks only
minimum distance 50m., or greater
.
*Scoring:
Combined Normalized Score of all animals.
Current scores can be improved upon. Animals of same species do not have to be submitted in the same hunt. You can improve any single animal at any time.
*Attempt Time: 30 hours
.
Attempt time is the total amount of time you have hunted for this comp. It includes all time from any hunt on this reserve after the comp has started, and after you have enrolled. Hunts under 2 minutes do not count.
If you go to the score-sheet submission page (where you enter your expedition URL), you will see your total elapsed time, and time remaining. You can check your time without having to submit a hunt.
You should check your time before your last hunt, when you're getting close to 30 hours, and make sure your last hunt does not go over the remaining time. If it goes over,
even by 1 second,
you will not be allowed to submit it.
***
This Bonus Sponsored by DYEUZ.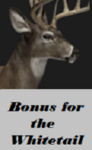 A 1000$ will be given for a rare colored Whitetail , finishing in top 7 .
Rare being : Albino, Melanistic, Piebald .

Extra money will be given for a rare colored Duck , finishing in top 7 .
A 500$ for an Hybrid Duck .
A 1000$ for an Albino or Leucistic Duck .

So , 3 bonuses to win .
1 bonus of 1000$ for WT .
1 bonus of 500$ for an Hybrid Duck .
1 bonus of 1000$ for

either

a Leucistic or Albino Duck .
with the duck bonuses ,Hybrid , Leucistic and Albino are considered for all 4 Duck species .
i.e. A Leucistic Mallard is the same as an Albino Gadwall , bonus wise .
Also bonus wise , a Hybrid Mallard is the same as a Hybrid Pintail .
Hybrids with Hybrids / Albino , Leucistic with Albino , Leucistic .
In case of multiple rares, from different players,
bonus wise , see #1 and #2
,
the lowest scoring one
, will win it .
i.e. Player 1 has a Leucistic Mallard of 1400 and player 2 has an Albino Black Duck of 1199 . Player 2 wins the bonus .
Same for Hybrids .
------------------------------------------------------------------------------------------------------
A complete entry is needed . Meaning , all required species for the comp ,must be there at the end . In this case , 10 .
In case of multiple rare of same species ,
the lowest scoring one
, will win it .
A player can win more than one bonus .
Good luck
***
This Bonus Sponsored by Anonymous.
Half-Time Bonus-
To the top 3 players at exactly 4:00 AM PST (Noon UTC) on 6th day of comp running- will be awarded 1000 EM$.
***
I will be participating, not for any EM$ or accolades. I reserve the right to modify the rules and terms of this competition at any time between the date and time of this post, and the start of the competition. I also reserve the right to cancel this competition at any time.
UHC and competition hosts reserve the right to disqualify any participant at their discretion for any reason, including but not limited to: cheating, unsportsmanlike conduct, harassment, et. al. Discrepancies & ambiguities in the rules or scoring site will be addressed by UHC or the competition host as expediently as possible.
All prizes are final and cannot be refused by anyone who places in the top 4 (Myself excluded). It is at your discretion what you decide to do with your prizes-once they have been awarded. All prizes will be in the form of EM$ Gift Codes.