EW Staff

Posts: 4643
Joined: January 7th, 2014, 6:31 am
Location: Stockholm, Sweden
Contact:
Outfitter
Posts: 4847
Joined: May 25th, 2012, 12:08 pm
Contact:
Eggenberg, you won't believe this one:
* Lever action iron sight model fix
!!!
Bugfixes in close to the dozen. Nice!
"Anti-intellectualism has been a constant thread winding its way through our political and cultural life, nurtured by the false notion that democracy means that 'my ignorance is just as good as your knowledge.'" ― Isaac Asimov
Master Hunter
Posts: 9404
Joined: December 10th, 2011, 7:26 am
Location: Germany
Contact:
very very nice!!! thanks a lot
(many people will be happy with the changes to the lever action sights)

Feedback on my work as a moderator is always welcome!
EW Staff

Posts: 2023
Joined: August 30th, 2011, 8:13 am
Contact:
Knut wrote:Eggenberg, you won't believe this one:

* Lever action iron sight model fix

!!!

Bugfixes in close to the dozen. Nice!
We thought he deserved it.
Trophy Hunter
Posts: 6843
Joined: August 15th, 2012, 12:01 pm
Location: Netherlands
Contact:
Amazing update! Thanks so much for the fix that allows now 10 stands on each reserve!!
Outfitter
Posts: 1394
Joined: December 8th, 2013, 2:37 pm
Location: Berlin
Contact:
Nice unexpected update with lots of unexpected features and fixes.
Thank you.

I only hope that the extremely ugly and awkward looking font which comes with the new GUI won't be permanent.
Hunter
Posts: 740
Joined: February 17th, 2014, 3:32 am
Location: New York
Contact:
Fantastic updates! Looking forward to seeing these optimizations in-game. Thank you EW staff!
Outfitter
Posts: 3953
Joined: January 9th, 2010, 9:51 am
Location: Denmark
Contact:
Great update
Now I finaly can put out the treestands I want to optimize my bait stations... My guests will realy apriciate this..
HUMOR IS THE SPICE OF LIFE
Trophy Hunter
Posts: 6106
Joined: April 15th, 2009, 2:11 am
Location: Scotland
Contact:
Can I holler?

Yeah - can I holler?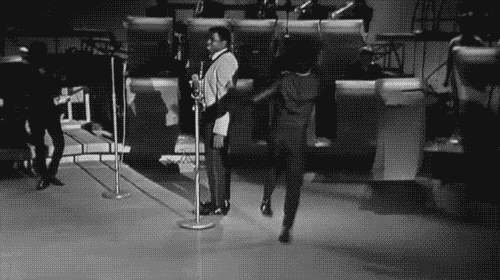 Egg's Easter Egg!!!
Newbie
Posts: 22
Joined: July 2nd, 2011, 5:08 am
Location: Denmark
Contact:
Nice update....
BUT
...after this update the Geeses won't break off!
I have been playing this morning, and everything was fine. I got 15 geese in no time. Now they simply won't land og break of no matter what I do! I know it helps with 24 decoys, and I only got a half spread (12 decoys), but it's normally no problem?? What has been changed? It's very frustrating!
***EDIT***
I've now tried to lure the geeses down by moving OUTSIDE the Waterfowl Blind. That works every time, but as soon as I crawl back into the blind, they won't break of or land at all!?? I always sit down inside the blind, so it's not because I stand up, that they won't land. I even tried to move the blind to another spot, but that doesn't work either. I hope the dev's can explain what's going on with my blind after the update.
***EDIT**2*
Now it's back to normal again
What I did was, clearing the Chrome Cache, restarted the pc, and updated the game to the second update that came today. I think it was the last thing that actually worked for me. Now the Geeses break off and land again when I'm sitting in the waterfowl Blind.
So, thx devs for the great update. Now I just wish you devs would figure out why the
trees
are made worse looking (
blurry/blocky
) than they did before some updates ago. It has looked like that for a while now, and it ruins a otherwise nice looking game
Last edited by
Bimsefar
on April 16th, 2014, 9:06 am, edited 2 times in total.
---
Return to "Latest News & Announcements"
Users browsing this forum: No registered users and 1 guest