Champion Hunter
Posts: 20526
Joined: March 4th, 2011, 7:30 pm
Location: Switzerland
Contact:
How do you rate Turkey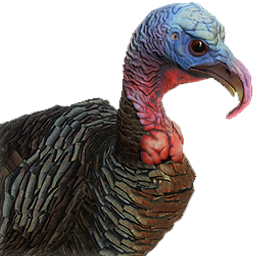 it is a vulture...
and i want a turkey! the decoys look better than the actual animal
please EW, remodel that bird, one of my favorite species.

Feedback on my work as a moderator is always welcome!
Master Hunter
Posts: 9797
Joined: September 27th, 2012, 11:01 pm
Location: Scotland & United States
I think I could get into turkey hunting more if the model was updated, which in its current state I voted average. The animations and behaviour seem good to me, and I voted average for the audio. I know a lot of people enjoy turkey hunting in the game and of all the species that deserve an overhaul, in my opinion, turkey is in the top 3.
Newbie
Posts: 26
Joined: August 23rd, 2015, 10:51 pm
The model needs a revamp, it would be amazing to get some different breeds/skins Royal Palms would be a good rare one. Sound needs a COMPLETE revamp the gobble sounds nothing like a real turkey the yelps sound pretty good could be changed up a little more cuts and clucks. Would love to hunt them but just not real into it at this point. Forgot to mention the box call is way off if nothing happens to the model and such please fix it the sound it makes is exactly what you dont want to make if you hunt turkeys IRL.
---
Who is online
Users browsing this forum: No registered users and 1 guest