Hey guys, quick question here. I've done a bit of bear hunting normally using the 45-70 and have had no problem for obvious reasons. However out of curiosity I've been trying out 12ga slugs on black bear since I've not used slugs much. I aim right behind/armpit their shoulder similar to how you would aim broad-side on deer. These pictures and diagrams show generally what I'm aiming for:
However, on 2/3 occasions the game registered the shot as an intestinal wound and I end up having to track them for anywhere 60-100m before finding them dead. I'm not really upset about having to track an animal after shooting it, I'm just unsure as to why the bullet wound ends up turning into an intestinal injury. Is the bullet ricocheting off of bone? Does the game even process terminal ballistics in that manner? Maybe I am aiming too far back towards the rear or too low, but here's a picture with the bullet wound decal to give you an example:
This was a straight broad-side shot from about 30m.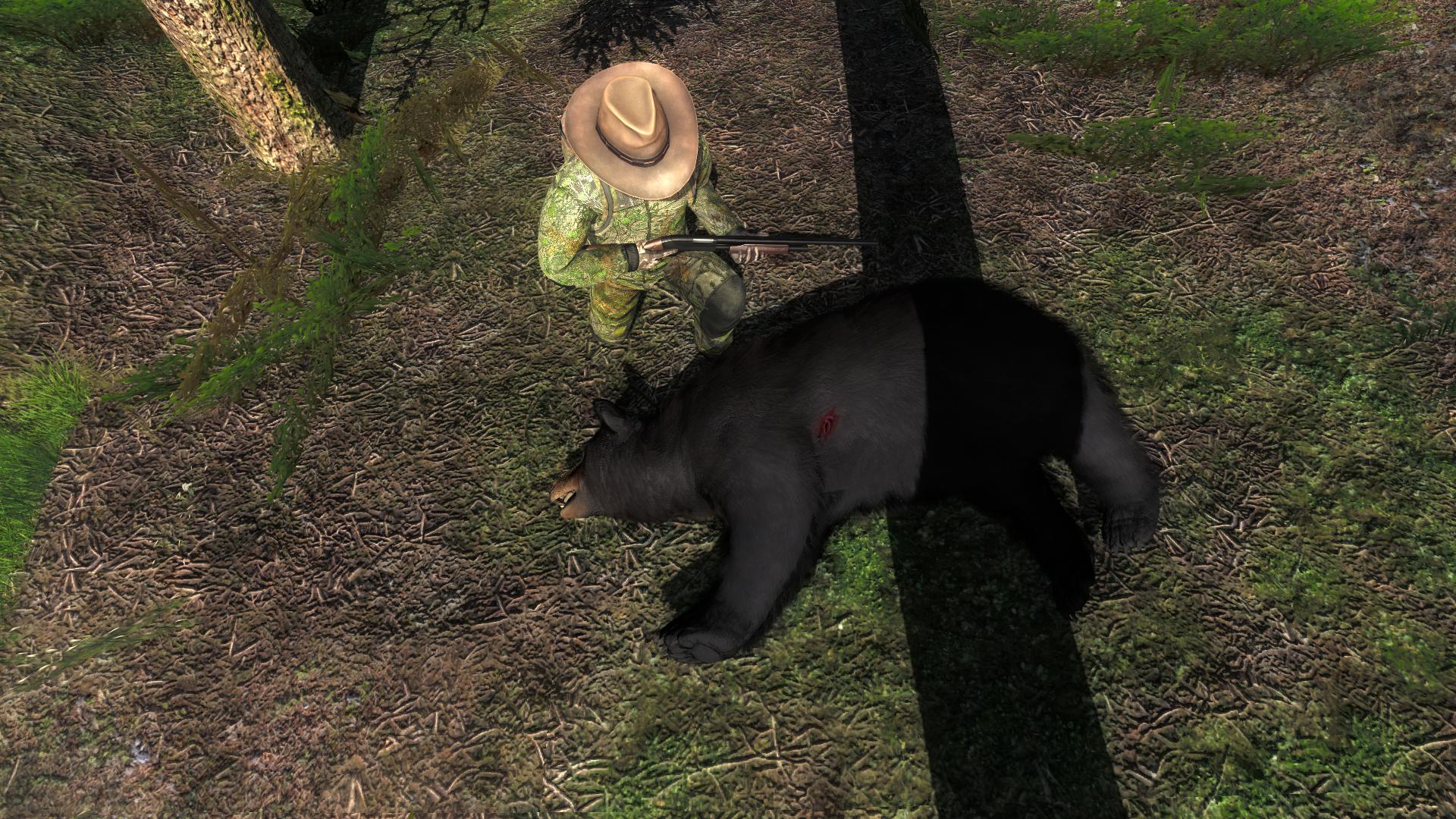 Any tips are appreciated!