I'm sure Red Deer aren't hard for anyone to find, being so easy to call in and so numerous, but I did find a really neat spot purely by accident the other day.
My apologies if it's already been found/posted/is common knowledge.
I was trying to get a rank in the competition which requires a red deer to be shot from a stand or blind, so I set up my new free stand in the standard spot I usually use down at the river from the southern lodge. I figured I'd range east from there and wander the river while calling, and found to my dismay (I'm a noob and haven't used the ground blind much) that if I tried to set up a ground blind after spotting a nice bull, obviously, he'd spook. So I set it up there more permanently. I've now been doing the following, and each time running into a ton of red deer very fast. You'll need either blinds or luck, and a silent weapon, to make the most of this. So:
- Start Val-des-Bois at 7 am, at Maison du Neant
- RUN 2/3 or so of the way down to the river; feel free to do a red deer call or two along the way, and if there's a response, slow down so as not to spook them
- Head to the river, where the stand is on my map. Call a bit, and watch what comes in; a lot of times I get big bulls come over from north of the river, or south where I came from, or more commonly, from the river to the east along either shore (in tree cover, at first).
- After a few minutes, if nothing turns up, just head east. Go along the water for a bit, but then cut south into the forest and skirt the river, as I've found a lot of red deer tend to be wandering down the river toward your first call.
- Go to the meadow where I've got the ground blind on my map, and call. I almost invariably have red deer herds/bulls come from the mountains south, the mountains north over the river, and a bunch along the eastern river and through the forest east.
- I usually stay an hour or two (game-time) maximum, and in that time run out of ammo.
Screenshots of the fun, and the land surrounding the blind: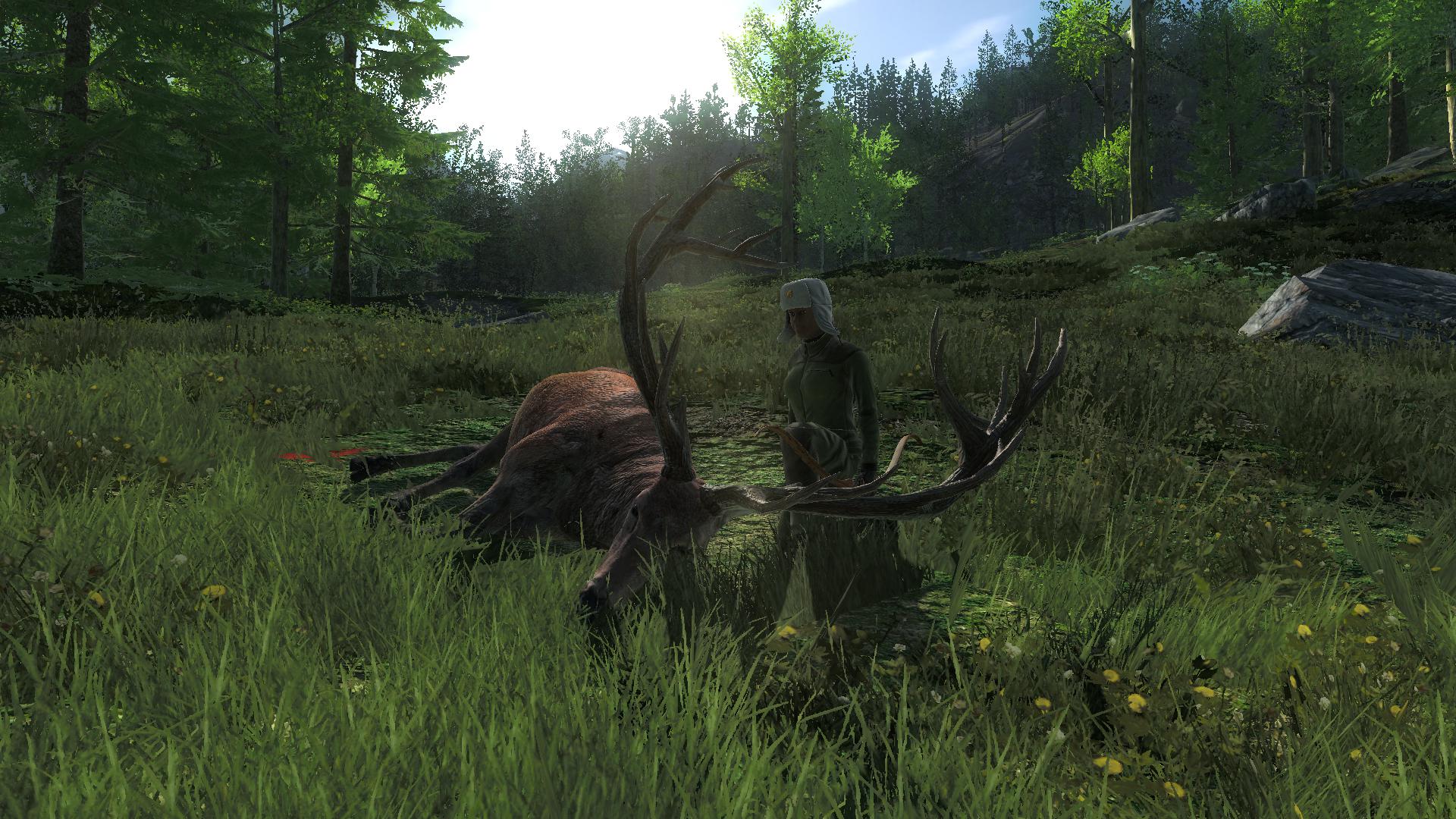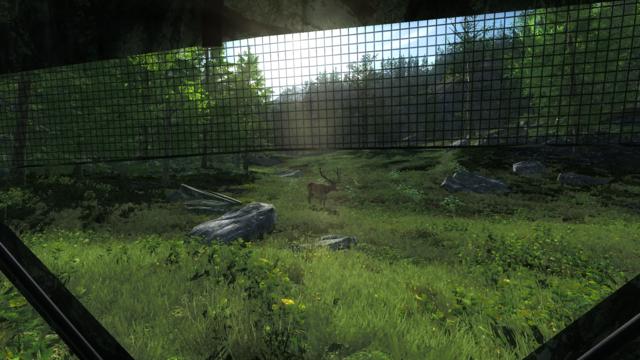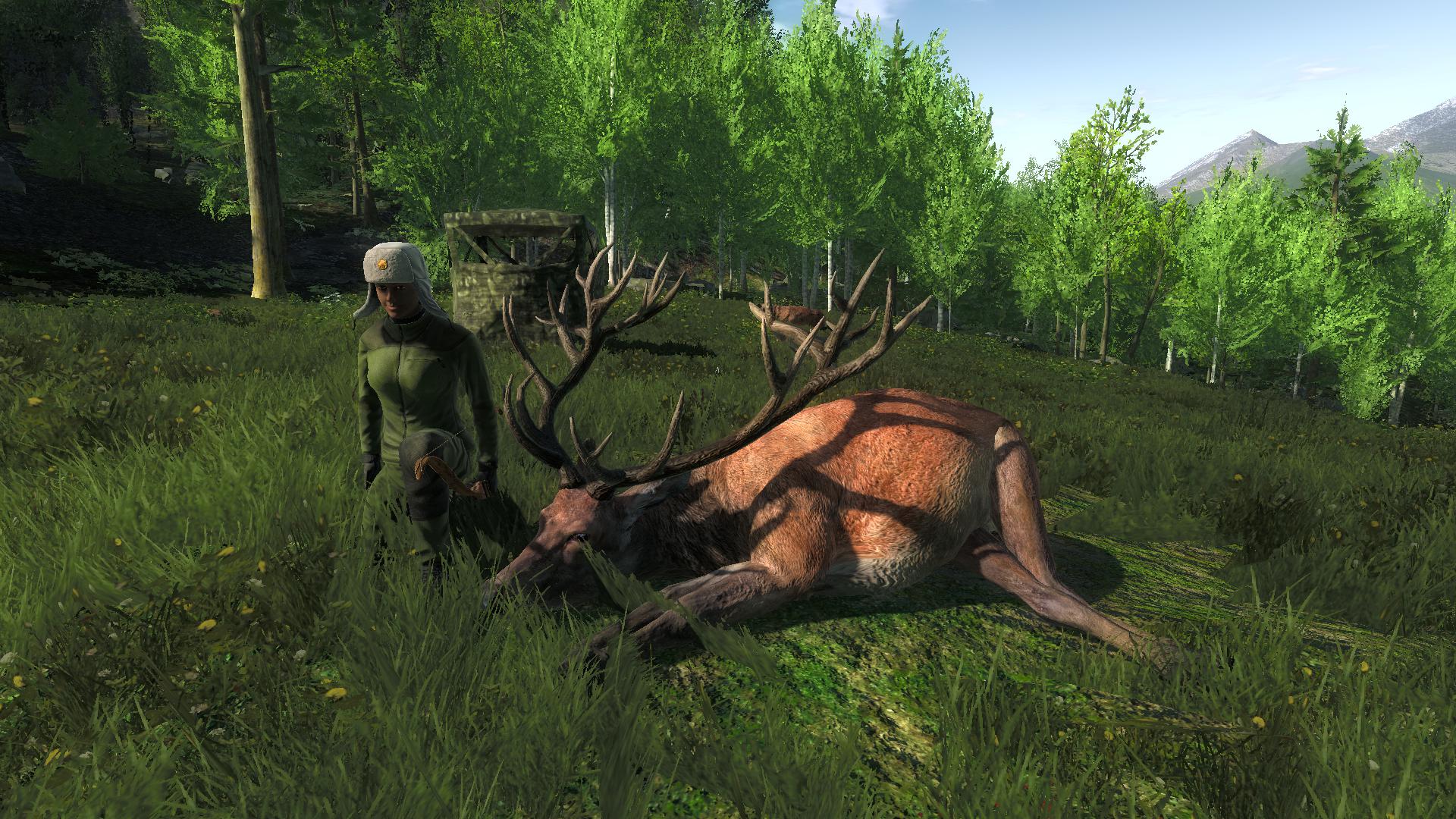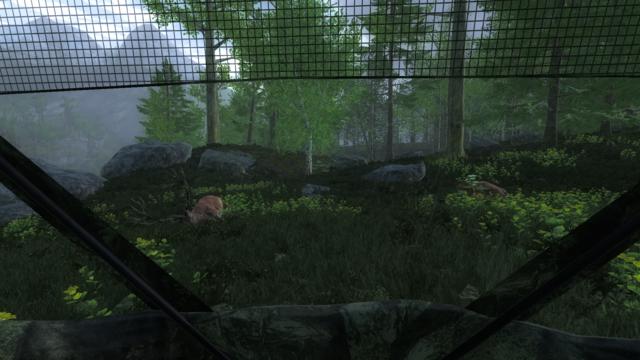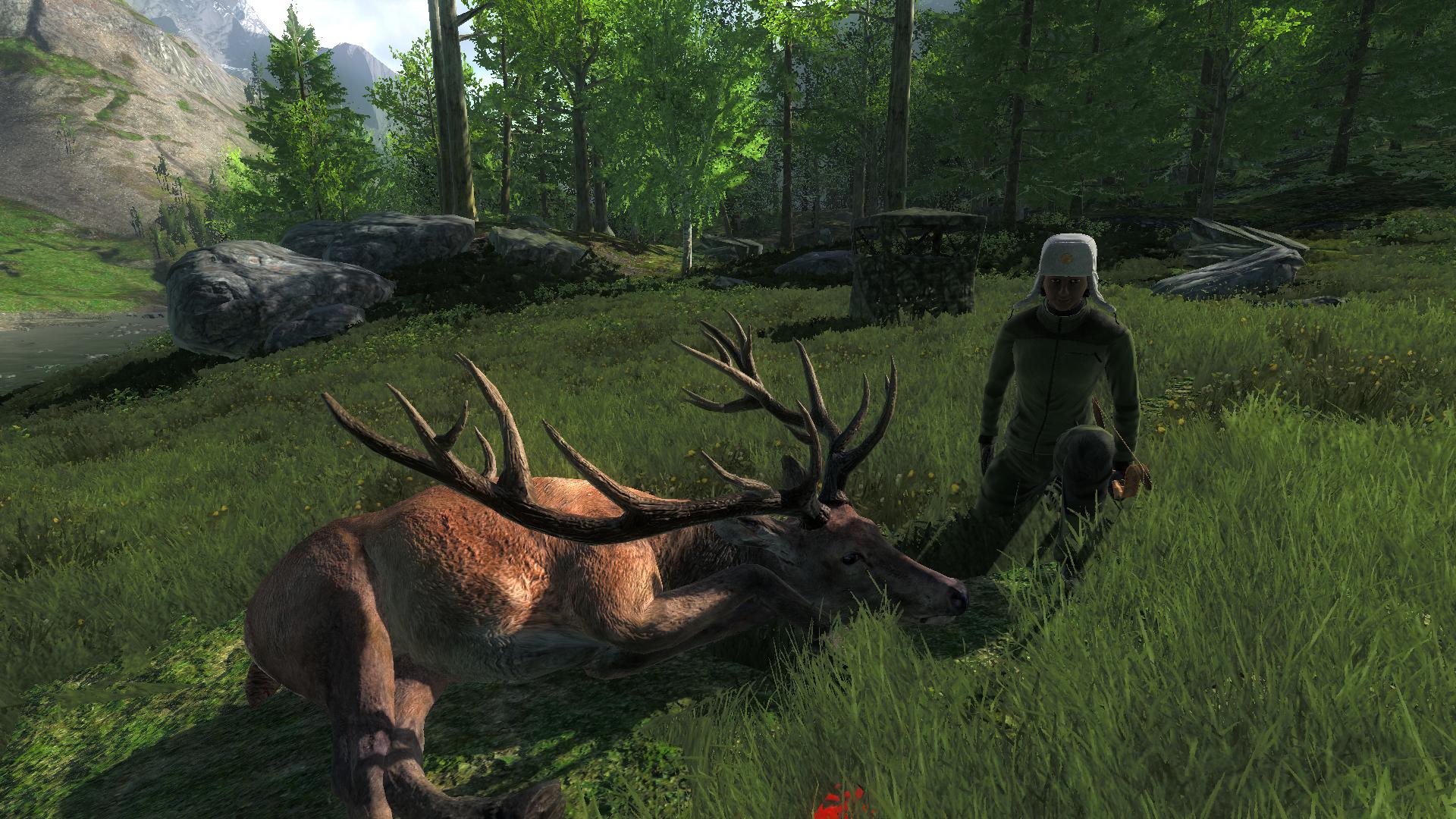 Another piece of advice... DO NOT get overeager and leave the blind to take a trophy shot. Wait for a long while until you've made a few kills and are 100% sure nothing else is coming in. Otherwise, this happens, and something gets spooked: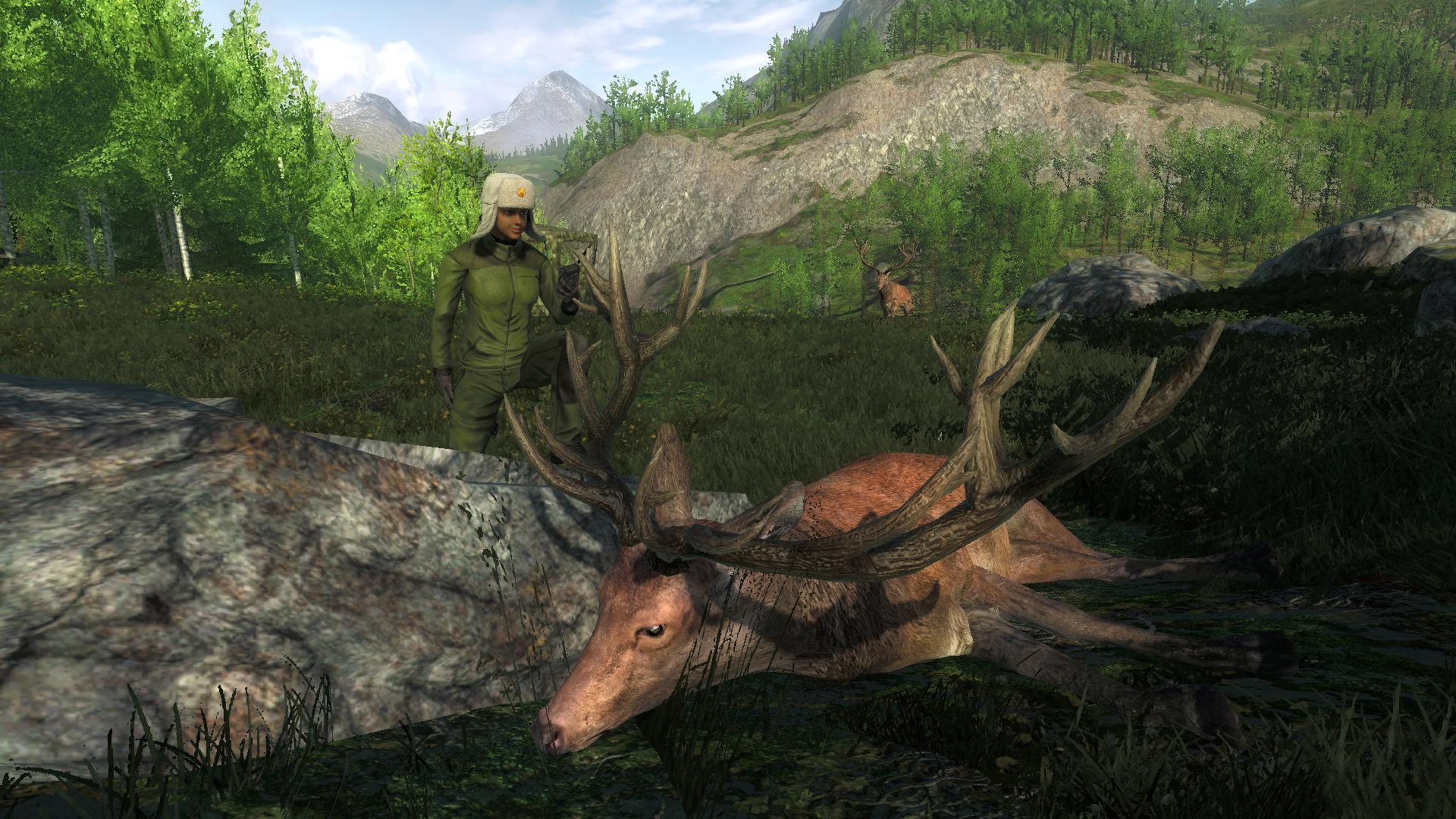 Here's an example hunt, with times and harvests -
https://www.thehunter.com/#profile/theshewolf/expedition/71514299
P.S. Loving the InstinctiveArcher Heavy Recurve Bow. Really awesome real life design he made, and wonderful port into the game. I chose it for my first bow, and definitely am not regretting it