Scout
Posts: 310
Joined: December 6th, 2011, 10:11 am
think it was my 2nd mule deer when i was still new to the game, no skill in the .243 i spooked a mule doe running away, i only saw the head coming up and down behind a hill, i was standing up and took the shot and hit the brain from 203,170 meters (666,6 ft)
was kinda amazing that i actually hit it
Outfitter
Posts: 3173
Joined: May 2nd, 2012, 11:11 am
Location: dublin.ireland
probably a flying turkey with the .223 133m airsot
Champion Hunter
Posts: 20517
Joined: March 4th, 2011, 7:30 pm
Location: Switzerland
Contact:
How about digging up a five year old thread? I couldn't find a newer one to post this.
I think I just had my best shot ever. Hitting a little arctic fox from 558m in the first attempt.
https://www.thehunter.com/#profile/hooc ... n/83488816
Surely when i stumbled and because of this a shot came from my muzzloader and i hit a hunting companion in the ass at 11 meters...
Outfitter
Posts: 2121
Joined: September 13th, 2012, 2:50 pm
Location: Ft Worth
Dang nice shot Hoo. Gratz
I have a photo of my best shot ever. Only 30 some odd meters, got him at a dead run right before he went behind a tree. Still my favorite.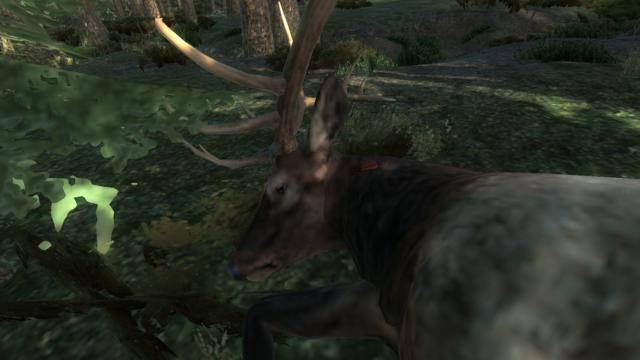 Team Hunter
Posts: 10661
Joined: December 3rd, 2008, 11:57 pm
Contact:
Airborn pheasant with the snakebite for the final mission. After dropping several too close to the ground to count as airborn, I shot at one when it was bit higher and missed when it jogged. As it flew away I let loose another arrow and hit it somewhere out beyond 150 feet. It was a long time ago and I remember being shocked when I saw it plummet to the ground.
bow long shots always trump rifle shots.nothing like smashing a long range bow shot or a bow shot on a tricky animal in the air.
---