Womanly Woman Event 2019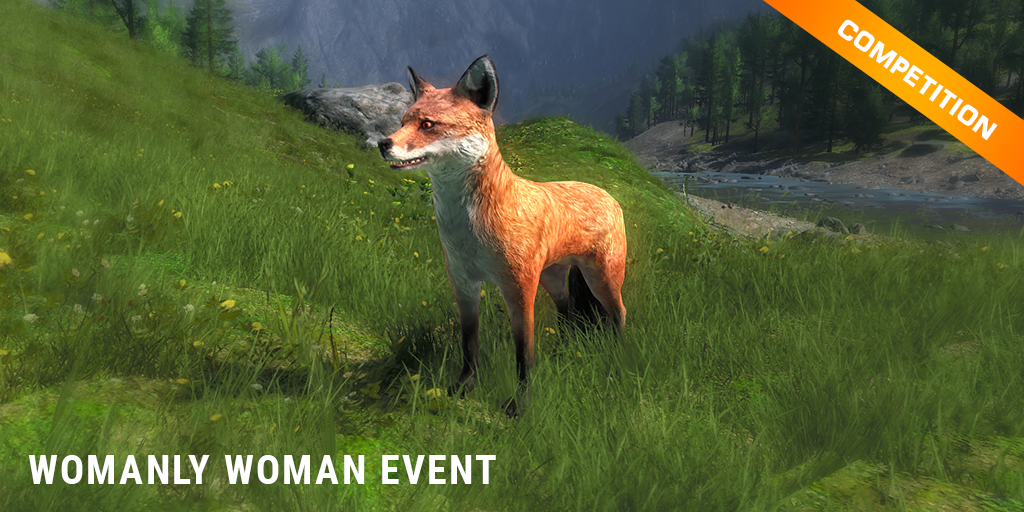 Hello Hunters,
Today this years Womanly Woman Event kicks off, which will see players square off against
different species, in 4 different competitions that run over 5 days. Each competition runs
for 5 days, which means there are 4 different competitions running at the same time.
Here are the competition details!
Womanly Woman Event: The Queen of Foxes
- Lightest Combined weight of any Female
Arctic and Red Fox taken with any .357 Revolver. Must be shot from a Tower, Treestand or
Tripod and have 100% Harvest Value.
Womanly Woman Event: The Mother of Felines
- Highest Combined score of any female
Bobcat and Lynx. Must be Heart/Lung shot only, shot under 25 meters. Any permitted ammo
can be used.
Womanly Woman Event: The Ptarmigan Priestess
- Highest Combined average score of
one female Rock Ptarmigan, female Willow Ptarmigan and female White-tailed Ptarmigan.
Must be Airborne, 5 attempts only.
Womanly Woman Event: The Wise Woman of Rabbits
- Highest Combined Weight of one
female European Rabbit, one female Snowshoe Hare and one female Cottontail. Using any
Crossbow or Xbow Pistol, Unspooked with one shot.
All Competitions award the following prizes:
1st place
= 300 em$ and Trophy
2nd place
= 200em$ and Trophy
3rd place
= 100em$ and Trophy
4th - 10th place
= 50em$ and Trophy
Competitions can be found in the list
here.
Good luck all!