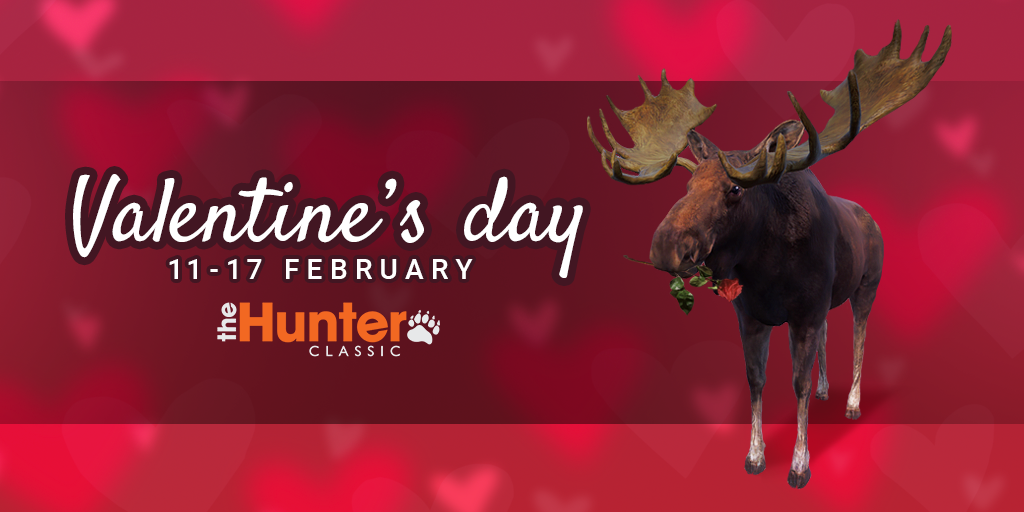 Hello Hunters,
Starting next week our 2019 Valentines Event kicks off!
Details you need to know:
The Event runs from the 11th to the 18th (9amCET) of February.

Missions
There is a mission pack this year and completing this mission pack, will reward the player with a Hunting Tower (Bare Wood) and a trophy.
Competitions
This year there will be three competitions, each lasting a total of 72 hours and all comps can be done in single player or multiplayer. Each competition has themed objectives and I am sure they will provide a lot of enjoyment.
Each competition will reward a Valentine's themed trophy and em$:
First Place
- Gold Trophy and 300em$
Second Place
- Silver Trophy and 200em$
Third Place
- Bronze Trophy and 100em$
Fourth Place to Tenth Place
- Hematite Trophy and 50em$
Good luck all,
TK