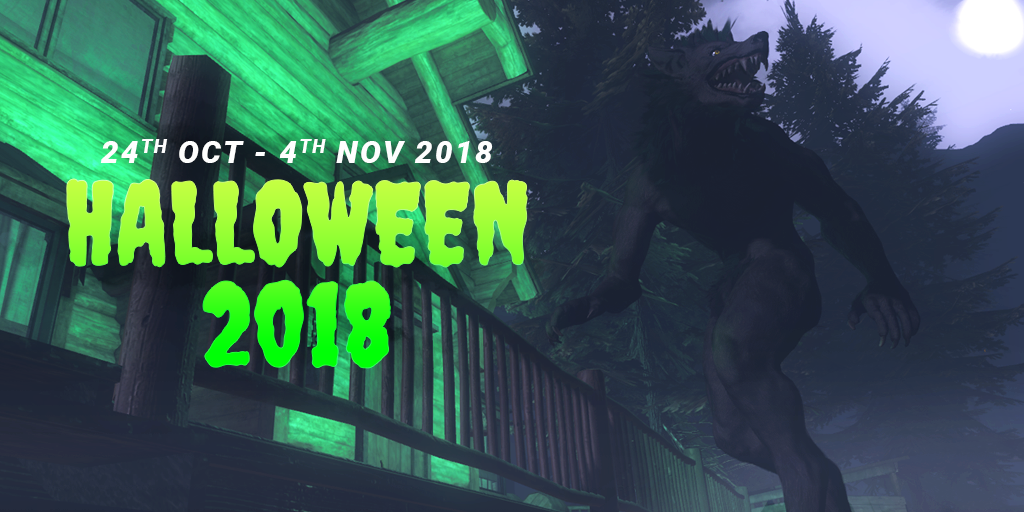 Hello Hunters,
Halloween 2018 has officially kicked off! Once again, we have brought Halloween to Timbergold Trails, but this time the release will be even better than ever. All the details are below, as well as in the Status Update for today. Most importantly, this year we have brought you a huntable Werewolf that you can place in your Trophy Lodge like any other species. This was a much-requested feature last year, and the whole team has had a lot of fun making this event as exciting for you as possible. We hope you will enjoy it as much as we have. The Werewolf is a formidable foe, and there were more than a few screams (and laughs) around the office during production
Event Duration
The Event will run from today until Sunday November the 4th, with the Werewolf being huntable during this period. The Campaign itself will close two days before the Event closes, so if you are aiming for the top prizes you will need to put in your best effort before
it closes on Friday November the 2nd
. From Monday November the 5th, Halloween will disappear from Timbergold Trails and any special items in the store will go back into Doc's Shed until next year.
The Mission Pack
This year we have a new Mission Pack, which will award the following prizes throughout completion:
"Wolfsbane" .308 Handgun
Silver Bullets
666 gm$
Trophy
The "Wolfsbane" .308 Handgun and Silver Bullets are essential for hunting the Werewolf, as you won't be able to take him down without them. If you don't want to do the missions there is a workaround as the "Wolfsbane" will also be available in the store as a premium weapon - but we hope you will get the most out of the event with the new mission pack.
Missions Rewards - The "Wolfsbane" .308 Handgun and Silver Bullets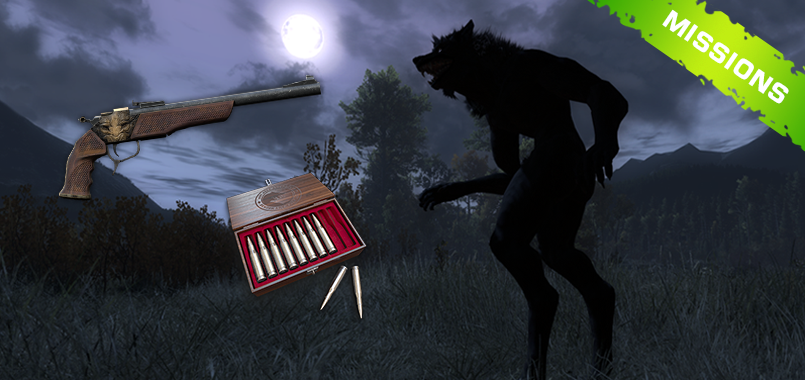 The Campaign
We also have the Halloween 2018 campaign, which will run from
Wednesday October the 24th until Friday November the 4th
. It will close two days early to give the winners a chance to enjoy their new "Wolfsbane" Crossbow Pistol on the Werewolf before he retreats into hiding.
Here are the prizes:
1st Place: Trophy, 12 Months membership and 'Wolfsbane' Crossbow Pistol
2nd Place: Trophy, 6 Months membership and 'Wolfsbane' Crossbow Pistol
3rd Place: Trophy, 3 Months membership and 'Wolfsbane' Crossbow Pistol
4-10th Place: Trophy and 700em$
Anyone who gets over 666 Skull$: Hunting Tower (Bare Wood), Halloween Face Paint and one pack of Silver bullets
Campaign Winners - The 'Wolfsbane' Crossbow Pistol

How do you win the 'Wolfsbane' Crossbow Pistol? The winners will be determined by Skull$ collected, and here's how to get them.
We have a new collectable this year, skulls. Each skull is worth a different amount of points (Skull$) with the rarest skulls being worth the most:
Green Skull Collectable = 1 Skull$
Blue Skull Collectable = 5 Skull$
Red Skull Collectable = 20 Skull$
Purple Skull Collectable = 50 Skull$
Dia de Muertos Skull Collectable = 100 Skull$
Dark Ritual Skull Collectable (Black with the star) = 666 Skulls
Common & Rare Collectables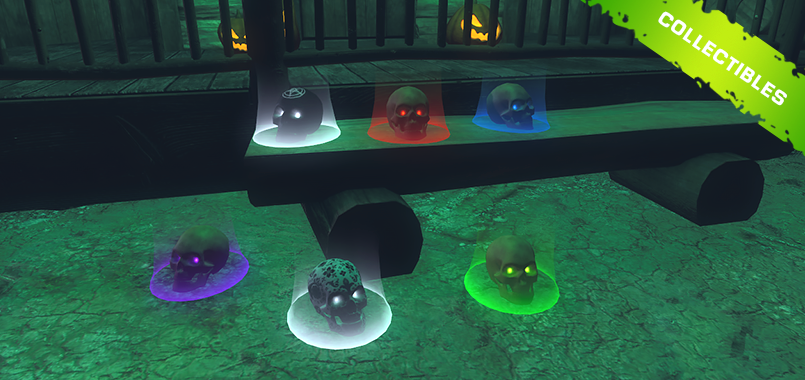 As well as finding Collectable Skulls there are also other ways to gather Skull$ points:
Submitting an entry any of the Halloween Competitions = 50 Skull$
Harvest an animal in TGT = 1 Skull$
Harvest any animal shot in the Skull (TGT only) = 5 Skull$
Harvest a Werewolf = 25 Skull$
Hopefully that is all the information you need to start hunting! Please post your comments (and strategies) below, and good luck with bagging a Werewolf for yourselves this year!
The Classic Team