The Big Five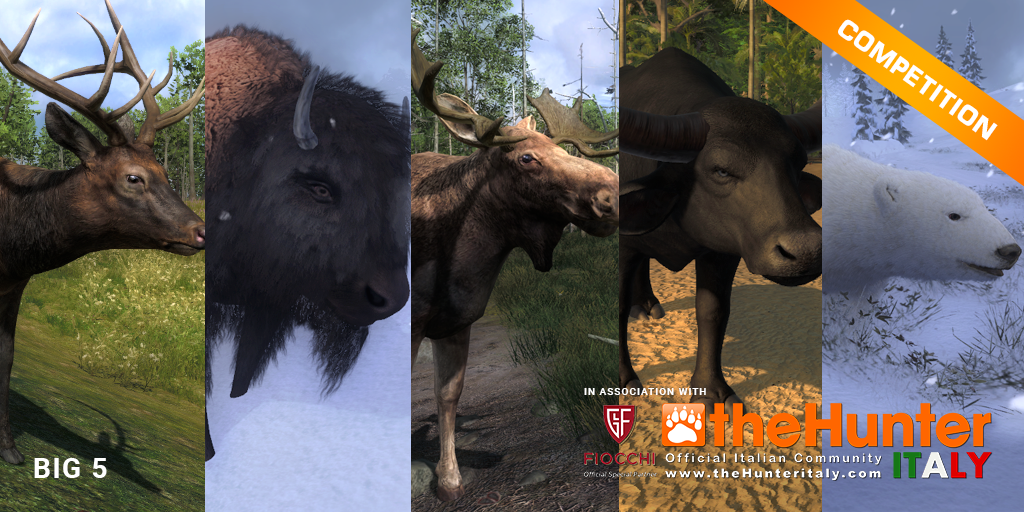 This is potentially one of the most exciting official competitions ever to be run here. As you all know we love all our players and we love the communities that have formed around the world.
'theHunter Italy'
is the Italian community group which has been running 5 years and is run to a highly professional standard, they even have backing from Italian ammunition giant 'Fiocchi Ammunition'. Fiocchi's products can be found globally, make sure you check out their English website
HERE
. We loved what theHunter Italy were doing and how enthusiastic they are about the game, so reached out to them earlier this year to see if they would like to get involved and collaborate together to form a competition. Not only did they say yes, but they said they would like to create all the virtual trophies and they already had some ideas ready to go, did I mention how professional they are?
So in collaboration with theHunter Italy, their partners Fiocchi Ammunitions and theHunter: Classic I am proud to present to you all
'The Big Five'
.
The Details:
When:
0900 CEST, Monday the 23rd of July (next week), until Monday the 30th of July (7 Days)
Scoring:
Highest Combined Weight of your heaviest Moose, Bison, Polar Bear, Water Buffalo and Roosevelt Elk.
Attempts:
15.
Allowed weapons:
All ethical weapons.
Optics:
Allowed.
Valid:
Single and Multiplayer.
Equipment:
No blinds, stands, towers or shooting tripod rests allowed.
Sign up:
Sign up opens Sunday the 22nd of July at 0900 CEST (24hours before start) and signup can be found in the competition section of the launcher
HERE
.
Prizes:
1st, Trophy and 1000em$
2nd, Trophy and 750em$
3rd, Trophy and 500em$
4th, Trophy and 400em$
5th, Trophy and 300em$
6th, Trophy and 200em$
7th, 100em$
8th, 50em$
9th, 50em$
10th, 50em$
Here is a little sneak look at what you can expect for the amazing trophies that have been made by Italian community member 'baluuto', they have been inspired by the wood types that can be found from the different reserves that the animals can be found on. I have been informed that this one is just a teaser and the final ones will be even better, great work!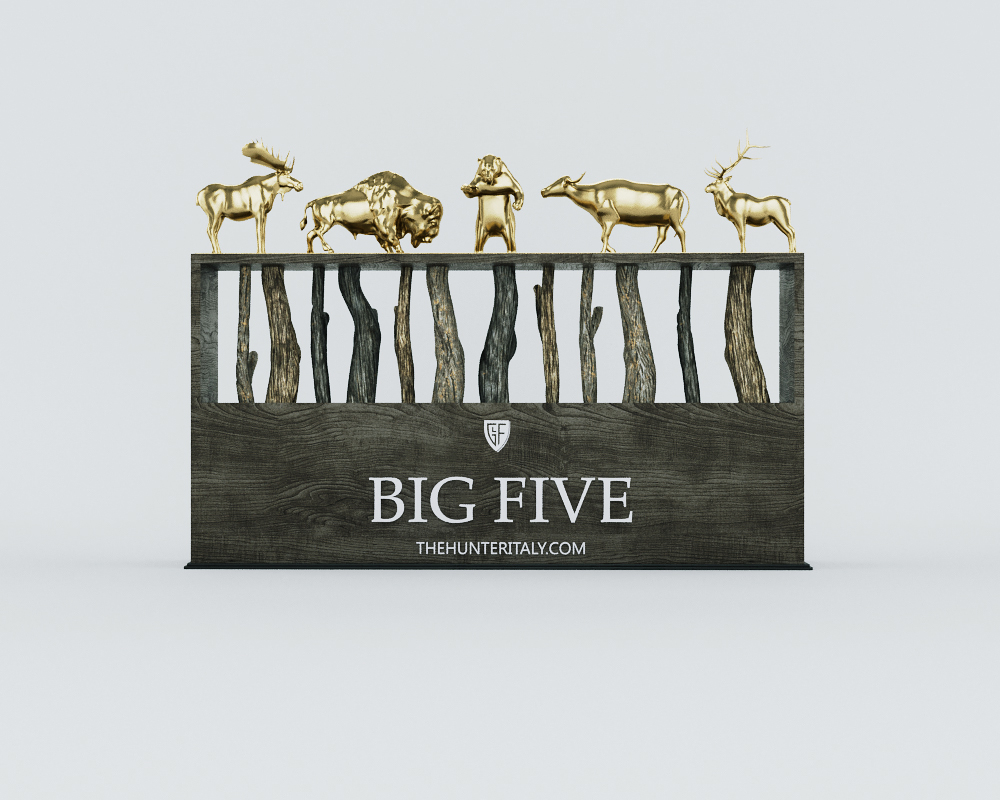 The prizes have arrived!
A huge thank you must go out to Fiocchi and theHunter Italy again. Look at these amazing clothes!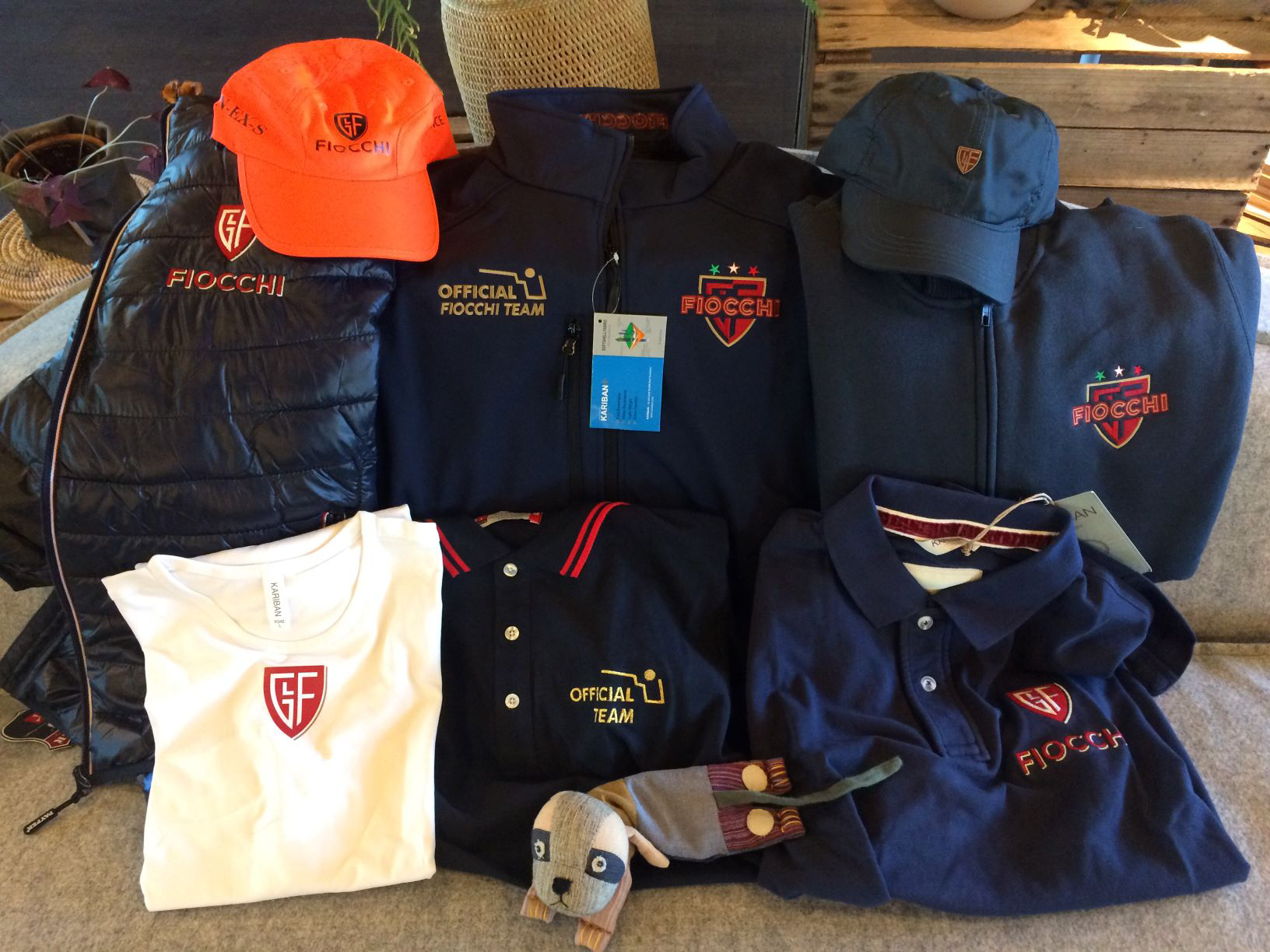 Look at this selection, there are a few more t-shirts and shirts as well, sizing is limited, But first place will get to select which item they would like first, then second etc
*Couch dog is not included, he just wanted in the photo.
Fire all your questions, comments and smart remarks into this thread.
Cheers all,
TK