Dear hunters,
I've been at Expansive Worlds for the past 1,5 years but now it's time for me to move on to new adventures. It's been a great experience to get to work with a community as awesome as you guys, and I'd be lying if I said that I wouldn't miss it.
When I joined theHunter Classic I had no idea what I was getting myself into. Little did I know that I would get to know the people behind the nicknames, that you would share your best hunting tips with me and follow me on this journey. You're a bunch of passionate, interesting and innovative individuals with your own stories and backgrounds. I will always cherish that you welcomed me into your community.
Thank you to all of you who joined me for Lock&Learn during this time, thank you to all of you who joined in and watched the streams and thank you for playing this amazing game!
I will be joining in for my last live stream today, Thursday 9/11 at 16.00 CET on
https://www.twitch.tv/expansiveworlds
. Please join in and share your best Lock&Learn memory with me!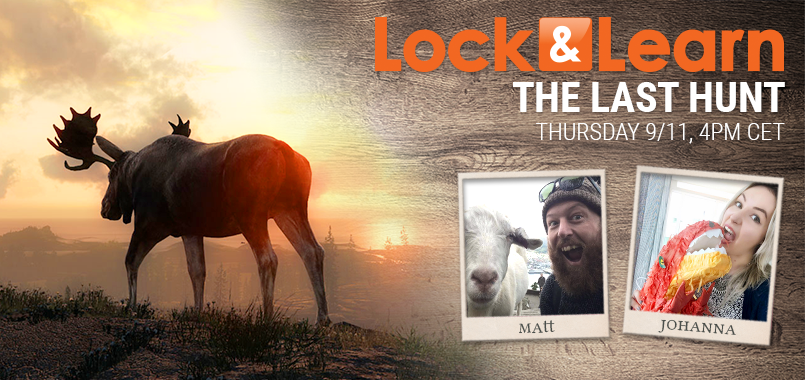 If you want to follow me you can always find me here:
twitch.tv/ciwiel
twitter.com/ciwiel
facebook.com/ciwiel
youtube.com/user/ciwiel
instagram.com/ciwiel
Happy hunting!
Best,
Johanna