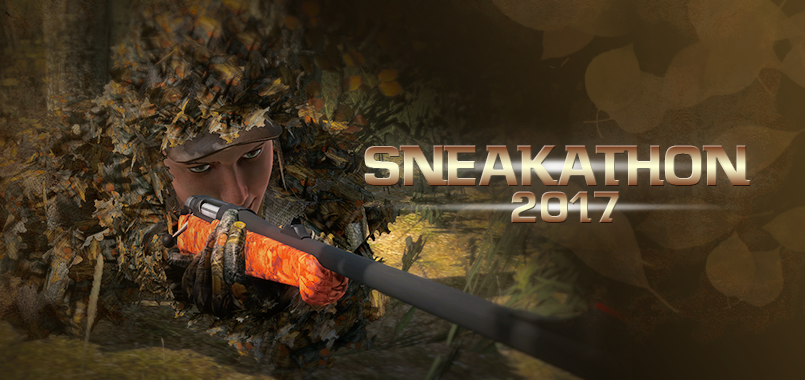 Sneakathon 2017
Welcome to our annual Sneakathon event in which you will take after the most skittish of the EHR species and attempt to shoot them from an ultra short distance.
The event runs for one week, from May 11, 2017 until May 17, 2017.

The event consists of one mission pack and competition. The missions in the pack all feature five different animals and need to be completed in the order:

Red Fox on Hemmeldal --> Coyote on Whitehart Island --> Feral Goat on Bushrangers Run --> Arctic Fox on Whiterime Ridge --> Alpine Ibex on Val-des-Bois

After you've completed the mission pack, you receive a ticket that allows you to join the Sneakathon Masters 2017 competition in which you'll have to harvest three Turkey in Settler Creeks from under 15 meter.

Activating the competition will consume your Sneakathon 2017 Entry Ticket! If you for some reason deactivate the competition you won't be able to join again.

Upon completion of the mission pack you also receive a unique trophy:



Top 10 places in the competition are awarded with these unique trophies (alongside normal em$ rewards):



All Sneaky 3D clothes will be available at 40 - 45% discount during the event (until May 17, 2017 14:00 CEST)
Happy sneaky hunting!