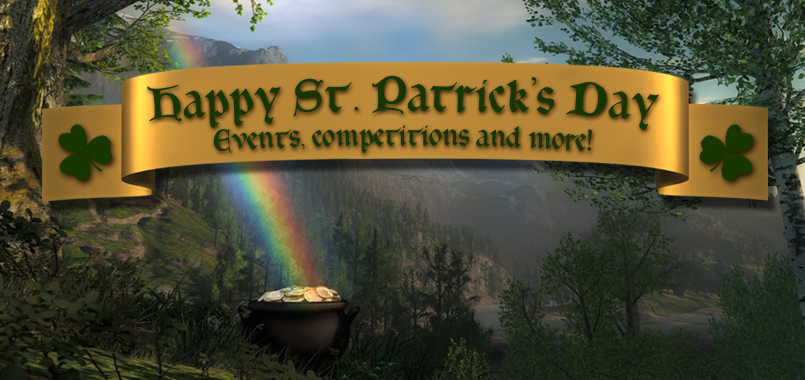 St. Patrick's Day Event 2015
Welcome to theHunter's St. Patrick's Day Event! Complete daily events and gather shamrock$ points to win trophies and em$.
The event runs from March 13th until March 17th.

The main Event competition has special score points - shamrock$, which can be collected during the event. There are two ways to collect shamrock$:

A) During the event collectible pots of gold will be randomly placed all over EHR. Each claimed pot of gold will give you 5-10 shamrock$.

B) Any animal harvested during the event will be rewarded with the amount of shamrock$ equal to its CSS.

Trophies: the first three trophies plus 500 em$ will be awarded to the top three people on the main leaderboard , the hematite trophy and 500em$ will be awarded to players who will end up on places 4 - 10 on the leaderboard. The plaster trophy will be awarded to everyone who have collected 50 shamrock$.




New sales every day (for more information make sure to regularly check banner images on the main page and / or our social media updates). Shamrock Flat Cap will available throughout the whole event at 20% off.

Happy shamrock$ hunting!