Firstly, my apologies if this is posted in the wrong section.
I was out bow hunting Feral Hogs in Bushranger's (MP) from a tower & feeder and had 5-6 hogs laying about ready to be harvested before I climbed down to harvest them.
The largest one (go figure it was my best hog harvest to date @ 837.279) turned invisible upon harvesting with the HM, see trophy shot below.
You can see the arrow in it and the pool of blood and even what appears to be a single tusk laying on the ground (I could be wrong on the tusk, only noticed it in the image), but no hog! The rest harvested successfully.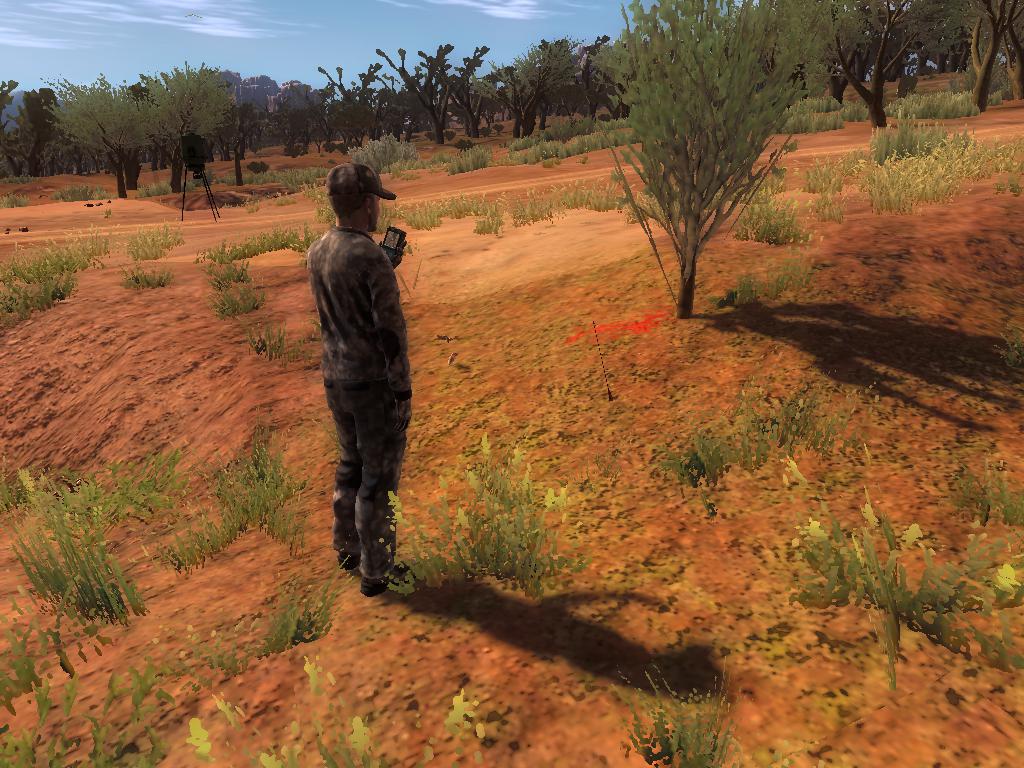 On a side note... later on that day, in same hunt, I got what I think was a piebald (or spotted) hog, but when I harvested it and tried to take a trophy shot the game crashed and there was no record of the kill when I reloaded the game. Doc was all over me too as I hadn't harvested 2 other kills yet!