Hey Hunters,
Here is a "How to post" user guide. Feel free to link people too it if they are having issues.
If you are new please take a few seconds to read the following statement:

IMPORTANT ANNOUNCEMENT
There has recently been an influx of new activity in the TruRACS, rares and non-typicals threads. Whilst this is great news, moderators have had to reject a significant number of posts in the aforementioned threads, either due to the posts not being in English, or because people are posting randoms images from random profiles. It is therefore time to enforce some rules in these threads, and it is our request that everyone follows these rules in order to avoid further posts being rejected (and further work for moderators).
if you post a trophy shot of an animal, post the score and/or a link to the scoresheet
do not make regular posts of pictures on behalf of other players, post your own trophies
These rules are in addition to the general forum
Code of Conduct
which applies to every post, in every thread.
Thank you for your time and cooperation.
The Moderation Team.
Hello!

Here are some easy step by step instructions on how to post the images from the game, into the forum
Step One: Click on the 'Profile' button, like in the image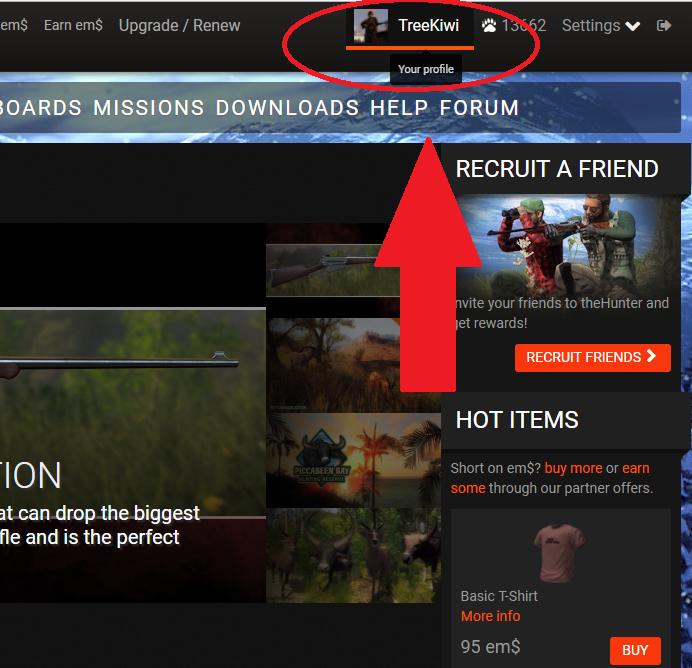 Step Two: Click on the 'Gallery' button, like in the image.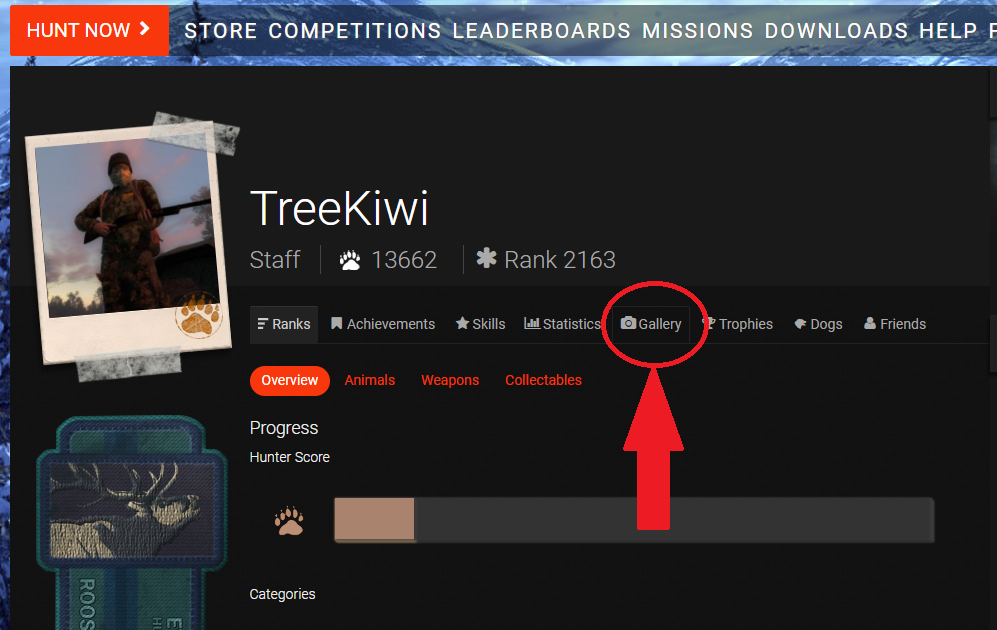 Step Three: Find the image you are looking for and click the 'Share' button, like in the image.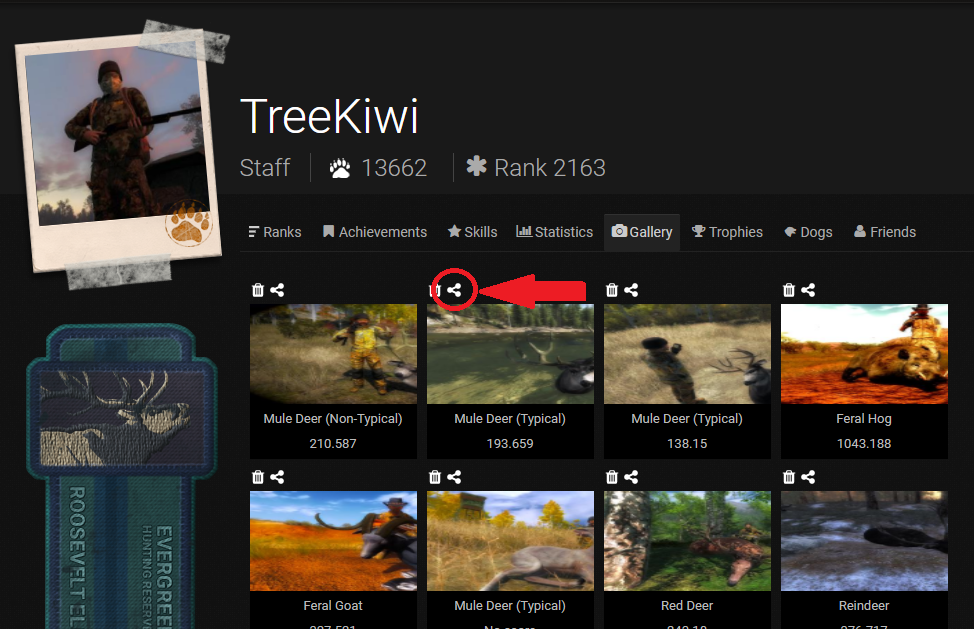 Step Four: Highlight and then copy all of the text in the bottom option, like shown in the image. Then simply paste all the text into any forum post and after you have finished writing your post, click submit.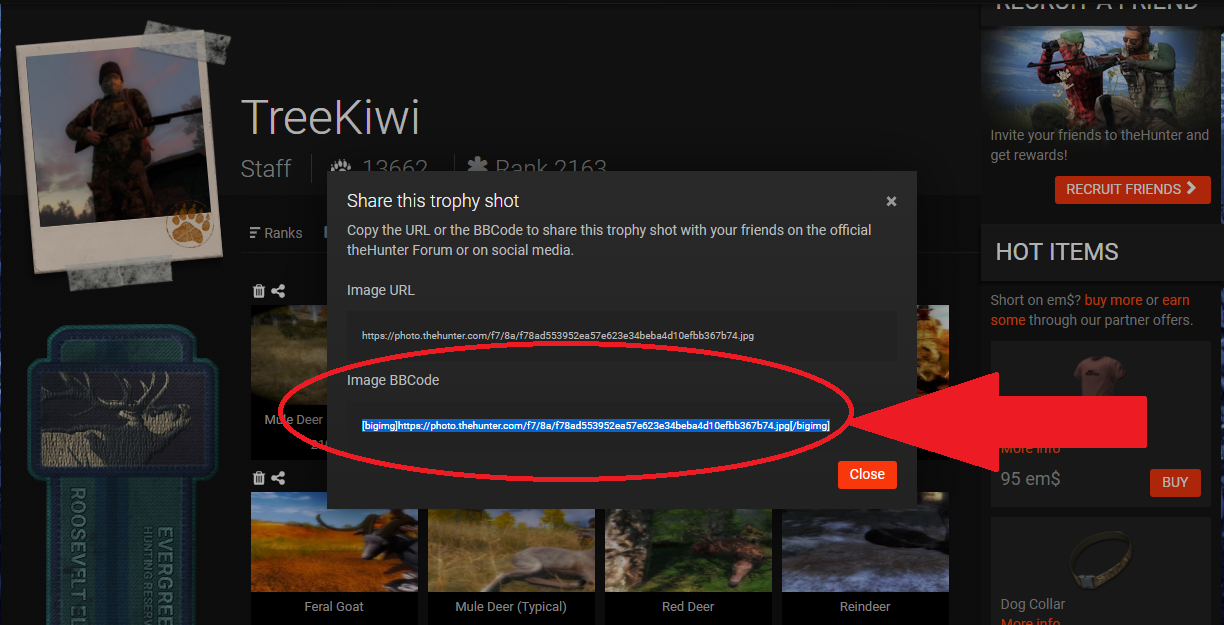 If you are posting a Trophy animal, please post it into this forum here Post Your TruRACS Trophies!, don't forget to mention what it scored.
If you are posting a rare animal please use this forum here Post your Albino/Piebald/Melanistic!, again please mention what it scored, unless its doesn't have a score.
Finally if you want to share a Non-Typical you can post it in this forum here Share your Non-Typicals! and again please mention what it scored
.
Any questions please feel free to ask.