Master Competitor
Posts: 21783
Joined: November 27th, 2008, 2:00 pm
Location: Germany
Amazing trophies here! WTG!
Outfitter
Posts: 4864
Joined: February 26th, 2011, 4:04 am
Location: New Zealand
This is a small 130 mule deer.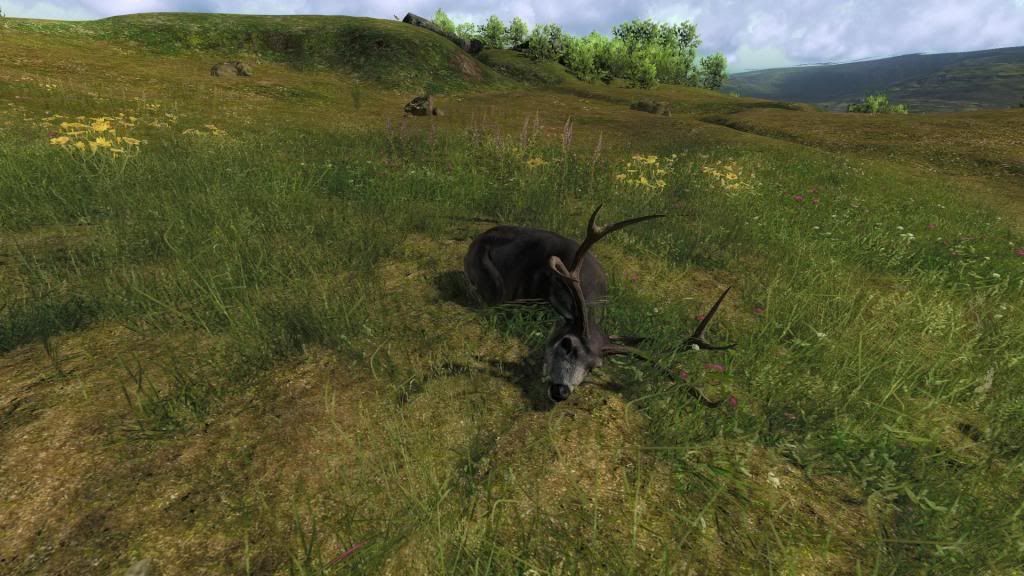 My first animal shot with the new TruRACs:
Elk 318 and some change
Last edited by
Pratze
on December 7th, 2011, 6:40 am, edited 1 time in total.
Outfitter
Posts: 1055
Joined: December 19th, 2010, 7:34 am
Location: france
nice elk 335.433
Outfitter
Posts: 3210
Joined: June 3rd, 2009, 8:24 am
Location: Missouri USA
Check out THIS monster!
And THIS one!
This one put me on the leader board!..... for about 10 minutes.....
So nice to see high scoring animals actually looking big! Now I can truly say this is the best hunting game ever!
I just got back from my interview to be a fish and wildlife officer, so hopefully I get lucky!
Champion Hunter
Posts: 19296
Joined: March 4th, 2011, 7:30 pm
Location: Switzerland
Contact:
I am just getting crap! Think you all play on a different server!
Hunter
Posts: 524
Joined: November 6th, 2011, 5:09 pm
LMAO Hoo.
you having the same issues as me! every single whitetail buck ive had so far has tiny wittle antlers. its a conspiracy.
HooCairs wrote:I am just getting crap! Think you all play on a different server!
Well, it's not much of a trophy, but here's a short video of the first Elk Bull I've seen since the update. He scored a measly 290.828 Not a big guy, but the first Elk for me nonetheless
http://www.youtube.com/user/evilwuun?fe ... IBJ_oEE_ig
Epic animals are officially epic in-game, now. Truracs rocks.
[url]
[/url]
Not a bad 1 my best yet far
---