I am going to try to do a comprehensive guide to help with identification of fur variations in game.
The best way to identify the different variations is actually the face, and not the body fur.
Lets start with the
Common
. The common actually has 2 variations, one with light spots (eyebrows) above the eyes and one without. They can also come with or without the white patch on the chest. If you will look closely, you will notice that the face looks to have short "slick" looking roundish area, that is same color as the body fur. The pictures below will illustrate the differences.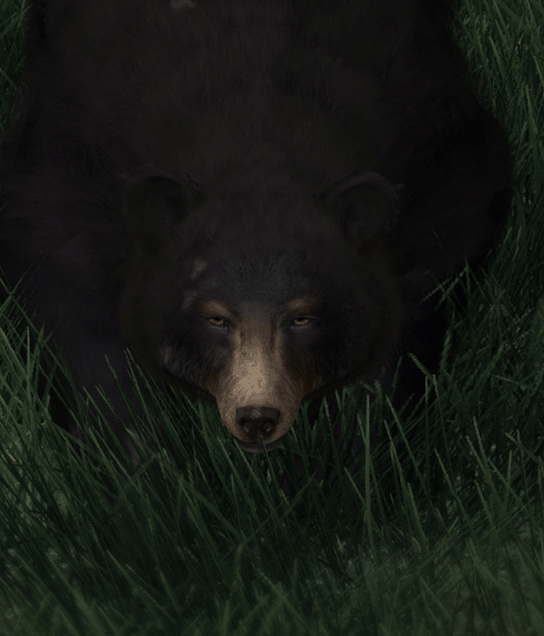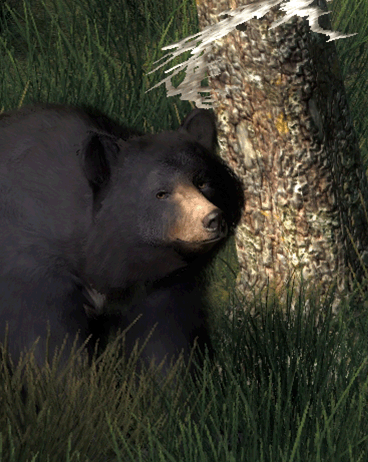 The
Chocolate
is also easily identified by looking closely at the face. The "slick" circle of short hair on the face will be either dark brown to almost black, and the body fur will be a lighter chocolate color. The muzzle will also have more brown than the common. The best identifier however is the difference in the face and body fur color.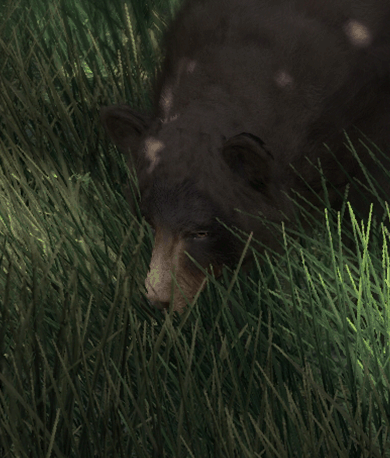 The
Cinnamon
is really easy. In low light, the entire face and muzzle looks black, and even in good light, is much different than any other bear.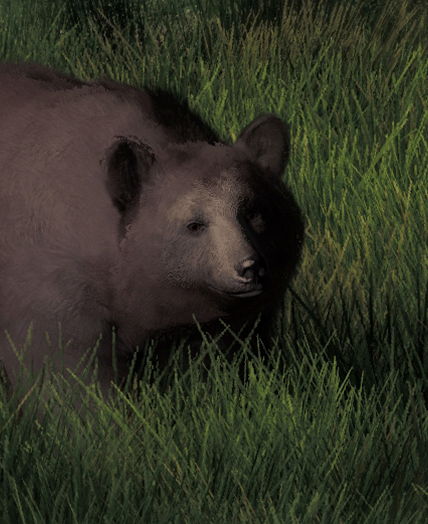 The
Glacier
is the really tough one for most people. Here again look at the face and not the body fur. The muzzle is near white. The "slick" circular face area is black, and the body fur behind it is noticeably lighter than the face. The patch on the chest will also have more dark fur than the bright white of the common or brown.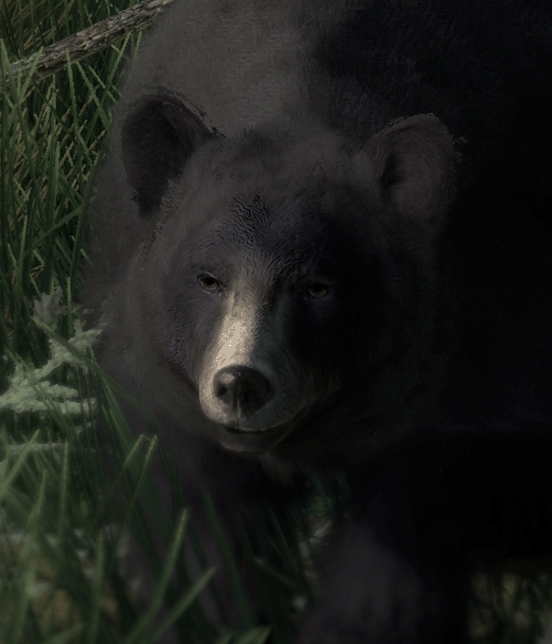 The
Blonde
is well....Blonde. If your having trouble with this one, you may want to go back to bunnies.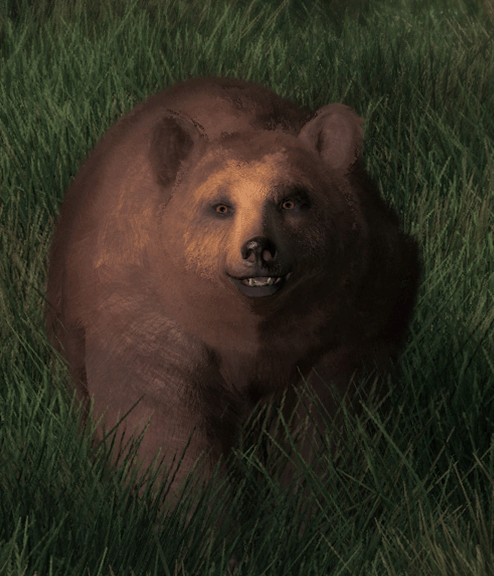 Here is all of them together for comparison.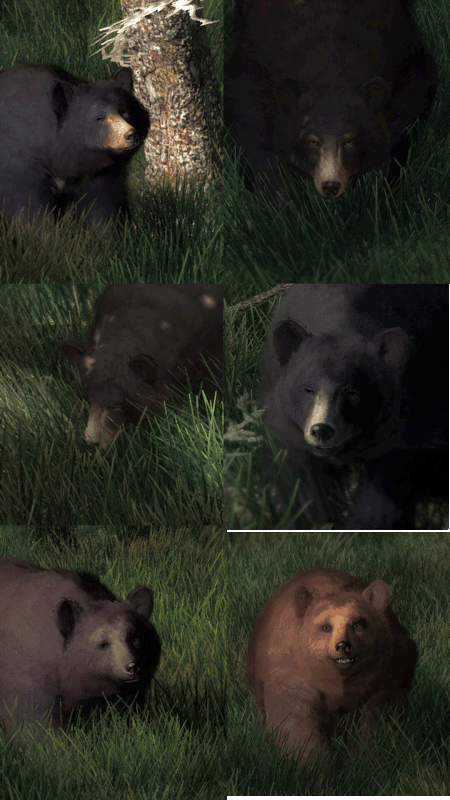 I hope this will help those of you that are having trouble identifying the different fur variations.