Champion Hunter
Posts: 20088
Joined: March 4th, 2011, 7:30 pm
Location: Switzerland
Contact:
How do you rate Feral Hog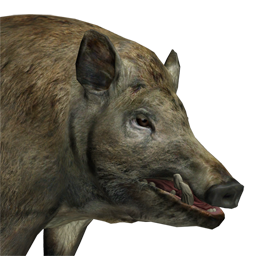 I like everything about the Feral Hogs and rated them excellent in all but appearance. When the animals die the arm furthest from the ground always seems to pass through the chest. This little modeling mistake takes away from trophy shots and realism. This is still my favorite animal to hunt.
poor compared to Cabela BGH pro hunts. no fur, not enough eating behaviour. pigs are known to eat almost everything they find. in TH they walk 80% of the time, sleep 5 %, squeal 10% and the other 5% only they eat. irl i think it would be something like eating 85% of the time at least
---
Who is online
Users browsing this forum: No registered users and 1 guest