I my self is an avid duck hunter, I love hunting the mallards in rougarou bayou but one thing that is missing, a place to hunt diver ducks. I have noticed that Redfeather Falls would be perfect for hunting these diver ducks. We would hunt them slightly the same as Rougarou but with twist, instead of using calls, we just use more decoys. The decoys of diver ducks will cost less ($em 50) but you will need like 80 decoys for a full spread. Diving ducks prefer deeper water than dabblers(mallards/gadwalls/blacks) and also prefer more open water. Divers feed more on crustaceans than dabblers also.
Here are the species:
1. Bufflehead- these are very common to inland bays and rivers of the west coast, these fly very fast and are very small. You will need 16 of these decoys to have full attraction for this species.
2.Barrows Goldeneye-these are very similar to buffleheads but are slightly larger and fly higher. this species is also only native to the west coast. 16 decoys to have full attraction of this species.
3. Greater Scaup- very large diver duck. flies at a medium speed but higher in the air. Most common diving duck.
-needs 24 of these to have full spread, acts the same as mallard decoys where they are 1/4 attraction for all other species.
4. Red-breasted merganser- a lot less wary than the others, flies high in the air and not as fast as the others. Attracted to other species of decoys equally, does not need its own decoys.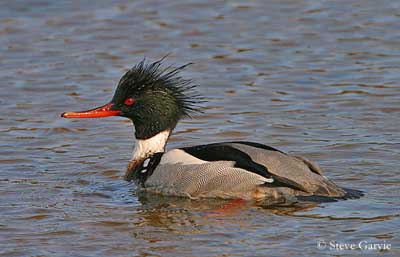 5. Canvasback- a duck that is highly prized for its size, these ducks are very large, fly high, and is the slowest of the above ducks.