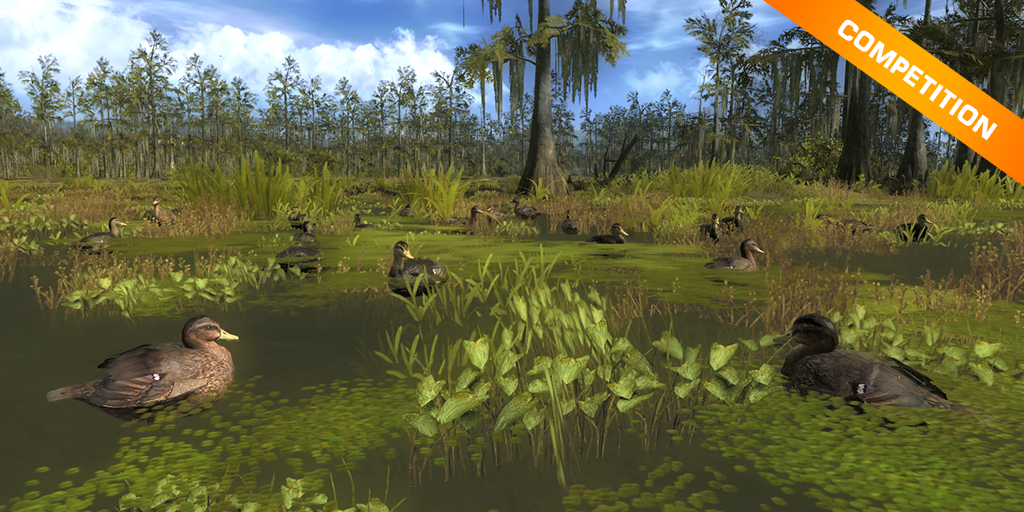 Ladies and Gents, introducing "Weekend Quackers".
What:
Combination of your
highest scoring Mallard and American Black Ducks
How:
Anyway you choose (Stands, Blinds, Platforms are allowed), any legal
shotgun
ammo can be used, but birds must be airborne.
Which Reserve:
Rougarou Bayou
Competition Times:
From now until 10am CET Monday the 23rd of December
Attempts:
Unlimited attempts, however hunts must not be shorter than 30mins real time (One hour in game). All of the winners hunt history will be checked and if there are multiple hunts shorter than 30mins that leads me to believe they have been spawn mashing, I reserve the right to disqualify them from the comp. I am looking at patterns here, if I see one that looks short, that is ok, as you may have been disconnected or had to take off after the kids etc.
How do I submit my scores?
Simply post your animals in this thread, I need a
link to each of the animals harvest sheet
.
If you can post both animals in one post
, that would be swell, feel free to use the edit button to update animal or score (I have updated the settings so everyone can do this). Animals can be changed, i.e you can keep updating your post with your new "higher scoring" animal, just be sure to update all the harvest information.
Animal Harvest times and dates must be from within the competition times.
Trophy shots are appreciated if you have them, but not necessary to register a result, however there is a nice bonus for best Trophy Shot.
CLICK HERE FOR A "HOW TO POST TROPHY SHOTS GUIDE"
Prizes:
1st

1000em$

2nd

750em$

3rd

500em$
Bonus Prizes:
Any Mallard or Black Duck scoring over 1560 will receive 500em$ and any rare Mallard or Black Duck (Male Only) will also receive 500em$. So, if you manage to get a 1560 scoring rare Mallard or Black Duck , you will receive 1000em$! Rare Ducks just have to be posted here in this thread and do not have to be part of your final entry, however they still must be taken within the competition rules! Make sure to include their harvest sheet.
Best Trophy Shot: 500em$ - Bonus points for a 'Dog and Duck' Trophy shot.
If I have missed anything or you want anymore clarification, please post the question here.
P.S. I will be having a small nudge at this competition, time dependent. I will not receive any prizes, however if I place, I place and that slot will not be reallocated. Any attempts I make, will be done so live and can be viewed again if requested. Good luck all!
TK