Pointer Perfection
Posted: July 11th, 2018, 7:39 am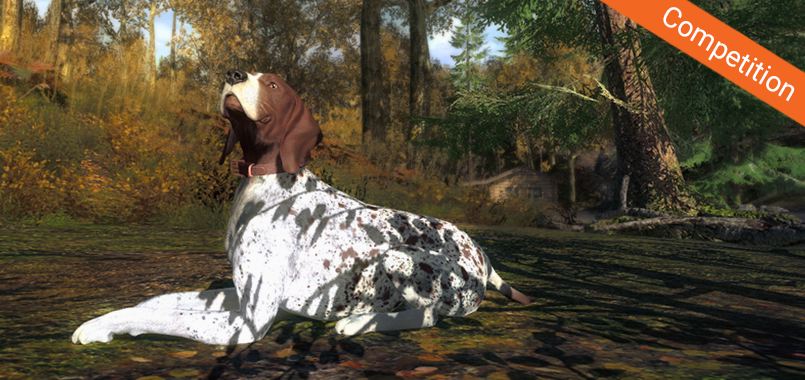 Last week we introduced you to the latest addition to our line-up of canine hunting companions in the form of a German Pointer. Now it's time to put him/her to work!
This competition is quite freestyle and offers lots of space for interesting entries, simply put we want you to share an image of you out on the hunt with your new "best friend". We'll be judging on the following:
Aesthetics - Does it look good?
Uniqueness - Maybe your pooch lead you to an albino or a monster buck?
Creativity - Maybe you showed something "unique" in your composition?
Storytelling - Maybe you want to do a short (emphasis on short, just a few paragraphs max) write-up of your adventures?
So, plenty of ways to make your entry stand-out this time around, so no need to get concerned if you aren't normally the artistic type! As is typical for most of our competitions of this type, please do not edit any pictures, they should be taken in-game using only our existing filters etc. THREE entries max per user. Don't forget to link to a hunting log if your picture is showing off a particularly large trophy!
Prizes
1st Place: 1500 em$
2nd Place: 1000 em$
3rd Place: 500 em$
CLOSING DATE - 18th July - 9am CEST