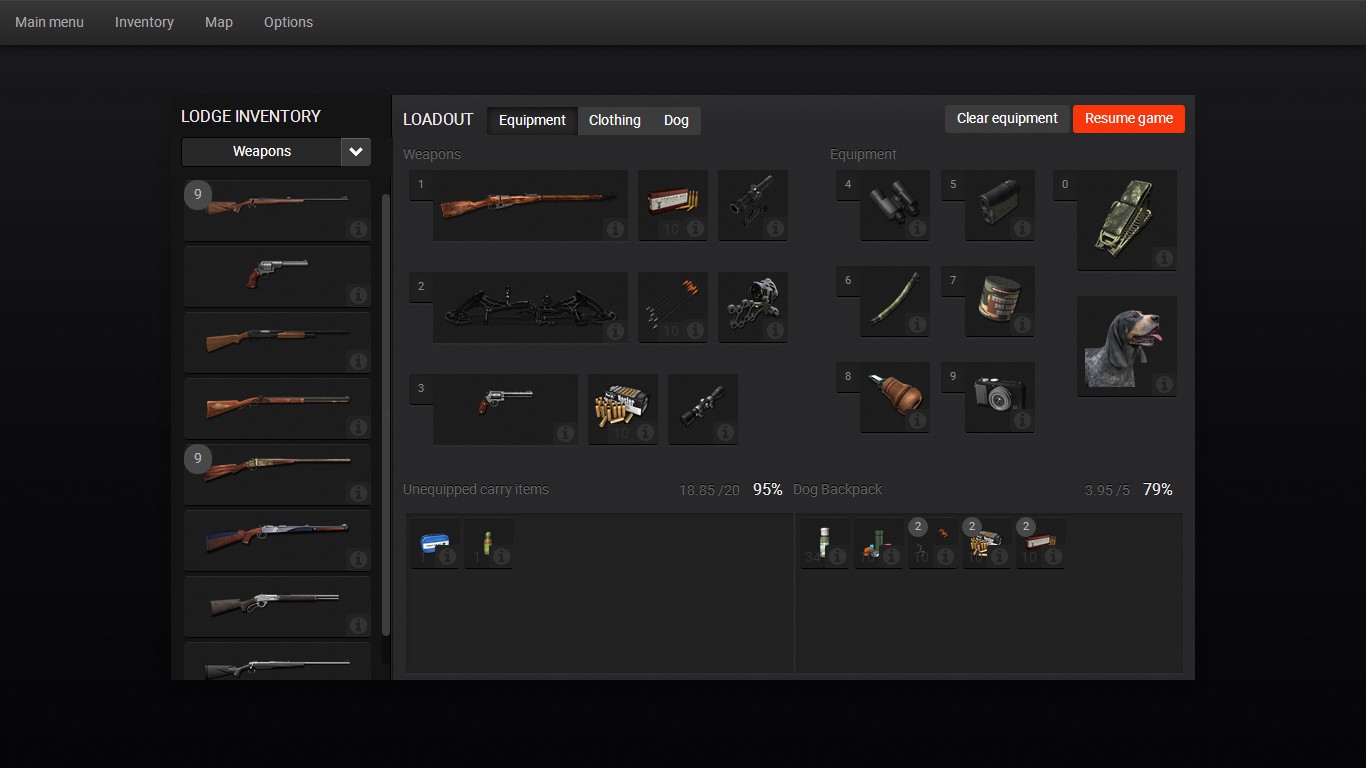 I call this
"The Timbergold Trails Low-Lands Loadout"
By CapnQuint (CapnQuint in-game username)
This is my favorite loadout for hunting in the dense forest and grassy meadows in the lower areas of Timbergold. It is universal for all animals in the reserve and is perfect for hunting elk and deer.
Weapons include-
The 7.62x54R Bolt Action Rifle "Mosin Nagant" for it's great power and just the right level of zoom for the thicker forests.
The Compound Bow "Pulsar" for it's perfect balance of strength and stealth.
And finally the .454 Revolver "El Bisonte" with a 2x scope for when a bear "gets a little to close".
Equipment-
This loadout has every necessary caller for the reserve. For spotting targets is hosts the basic binoculars and range finder. It's large equipment includes a basic tree stand, tripod rest, and the Trapper Tent. This loadout wouldn't be complete without a loyal sent hound with his own pack so that you have a great companion to track wounded animals and carry extra ammunition and equipment. And last but not least the digital camera to capture the amazing beauty of Timbergold Trails.