***UPDATE*** Had a few questions so just wanted to clarify. Your entries can be taken through any means, So this means in-game camera, trophy shot, or even a print screen. Our main concern is that images shouldn't be digitally manipulated other than filters.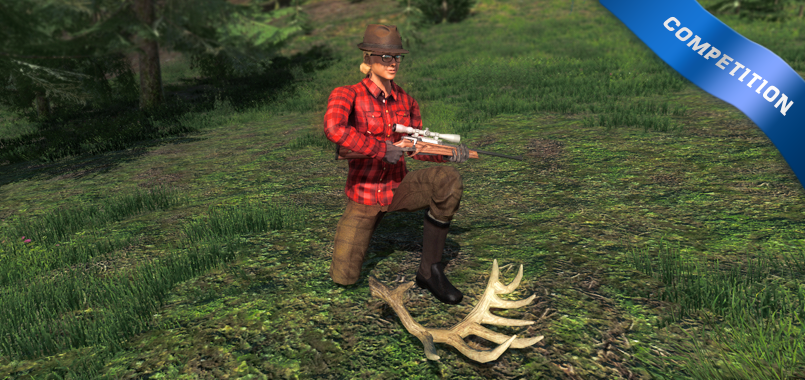 Hello Hunters!
So just in time for the weekend we have something else for you to "hunt" whilst out hunting. See what I did there?
Yup, antler sheds are here!
To celebrate their arrival we thought we'd task you all to get creative with a screenshot competition. Your task is to take a screenshot featuring an antler shed, sounds simple? Well, only if you let it! We'd love you to really experiment here. Try different times of the day, maybe posed alongside a fresh kill, it's entirely up to you!
Rules
*To participate take a screenshot featuring one of the new antler shed collectibles, in any way you see fit.
*Images are not to be manipulated in any way (i.e. via Photoshop) other than filters. So please feel free to use a nice sepia filter, but please don't photoshop an antler onto the moon!
*You may have 3 submissions total.
*Closing date for entries is 29th September 2017, 23:59 CEST
*Winners will be chosen by theHunter team, our decision is final.
*Entries can be submitted in this thread, or via twitter with the hashtag #Antlersnaps
Winners/Prizes
*1st Place - 3000 em$
*2nd Place - 2000 em$
*3rd Place - 1000 em$