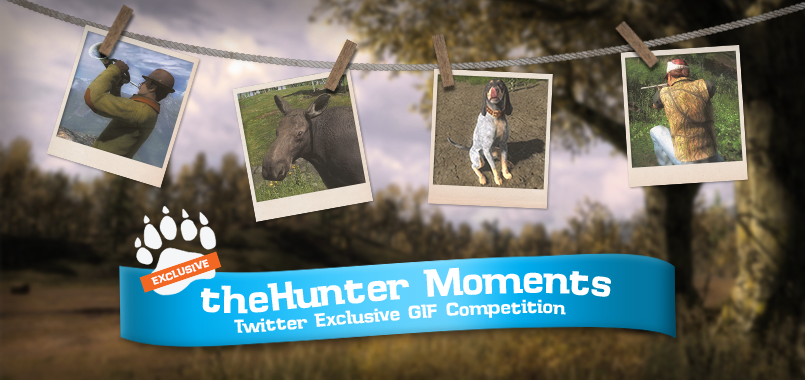 theHunter Moments - Twitter exclusive GIF-competition
Today we're launching a brand new competition for you all! Bring out your inner artist, create a GIF and win some em$!
Rules:
Create an animated GIF with footage from theHunter, using any tool or software of your choice. See below how you make one.
Make sure that the GIF is no longer than 5 seconds.
Post your GIF on Twitter using the hashtag #thmoments before September 2nd 23:59 CEST. You may include our official Twitter account @theHunterGame in your Tweet to make it easier for us to find your tweet. Please also include your name in theHunter.
Here is an example of how your Tweet could look like: "OH YEAH - One of those moments in theHunter! By JohannaS
https://media.giphy.com/media/6tYSwACZmA3Ze/giphy.gif
#thmoments @thehuntergame"
What is a GIF?
A GIF is an image file that can also be used to create short animated sequences. It's a popular file format since it's a convenient way of sharing visual content.
How do I make a GIF?
It's super simple! There are several ways to go about this. One of the fastest ways is to use a GIF generator where you either upload a video clip or use a YouTube link. You can find two generators here (
http://gifmaker.me/
) and here (
https://giphy.com/create/gifmaker
). If you don't know how to record content in the game, you can use the recording feature of Open Broadcaster Software which you can find here (
https://obsproject.com/download#mp
). Here are some guidelines for those of you who want to get a little more techy and use a software (eg. Adobe Photoshop) to create your GIF:
500x280 px or 400x300 px
Frame rate: 20
Field Order: Progressive
Aspect: Square Pixels
File Size: ~ 3.8 MB
Example I made for you: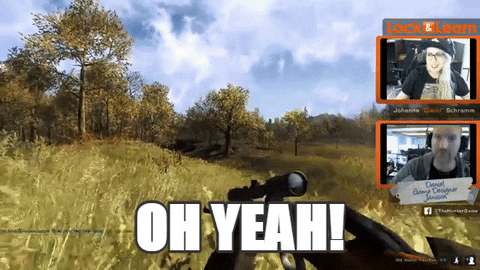 Winners and prizes:
Winners will be picked on the 8th of September and awarded:
1st place - 3000 em$
2nd place - 2000 em$
3rd - place - 1000 em$
Important:
There is no theme or other similar regulations since we want to encourage your creativity. Capture a perfect trophy shot, the most intense animal encounter or other shenanigans! Be funny and be creative
This is a Twitter exclusive competition, so only GIFs posted on Twitter will be considered. You may still post your GIFs in this forum thread, but they won't participate in the official competition.
You may post up as many GIFs as you wish.