greetings all
I'm doing this post because as of late I've notice driven hunts are as popular as they used to be so I'm just showing off my maps and my style of driven hunt to try get a few more people to join my hunts.
Hirschfelden-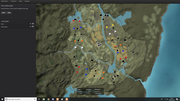 East drive- boar, roe deer, fox
South drive- fox, roe deer, red deer
West drive- red deer, boar, roe deer, fox
Hemmeldal-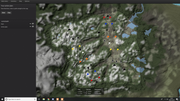 East drive- reindeer, fox, roe deer, moose
West drive- reindeer, moose, brown bear, roe deer
Val-des-bois-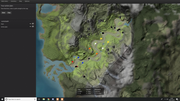 Centre drive- red deer, roe deer, fox, brown bear
Bushrangers run-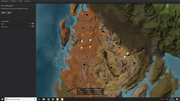 East drive- feral goat, hog, kangaroo
West drive- fox, hogs
Whiterime ridge-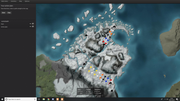 South drive- moose, bison, sitka deer
North drive- dall sheep, sitka deer, artic fox, polar bear
Timbergold trails-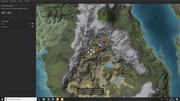 North drive- big horn sheep
RULES-
1. must speak at least some english
2. uses correct calibers (except for foxes its your choice)
3. must be friendly
4. respect other hunter, if an animal is heading for them let them have first shot
5. hunters will take turns driving
6. DO NOT shoot animals when you are driving unless it is charging you or going back wounded (if it is not a big trophy)!
7. you can shoot when you are in your stand unless there is a feeder in the drive then you must wait for the animals to run at you
8. I restart the server after each hunt so go to the tents i tell you to spawn at
9. FOLLOW THE FLAGS WHEN DRIVING
10. I will sound my horn at the start and end of every drive, you can not leave your stand untill the end of the drive
11. do not join if you can only play for a short time
12. have fun and swearing is fine i will probably do my fair share if the drive goes wrong
Good calibres to use-
Big game: 9.3x74R, 9.3x62, 30-06, 7mm, .340, 45-70, .300, 8x57 IS, .405
Medium game: 6.5x55, 30R, 7x64mm, .308, 7-62x54R, .303, 30-30, shotgun slug
Small game: .223, 243, shotgun buckshot
It is always best to use a bigger calibre as most of the shots taken are a running animals and shot placement inst always perfect.
if you want an idea of what guns work well in a driven hunt check out my trophy room you will find all the best in there
Driven hunting is a really cool hunting method in this game and it results in you sometimes getting some really big trophy's and really good shots. I hope that the DEVS will one day do more with this style of hunting
If you want to find my server I'm in the British servers and my name is sonicdeath. hunts will usually be titled "DRIVEN HUNT"
thanks for reading take care!