Game Mode:
SP
Description:
Animals on Bushrangers Run map can walk far away outside the border of the map and are not "bounced" back from the border.
See the screenshot: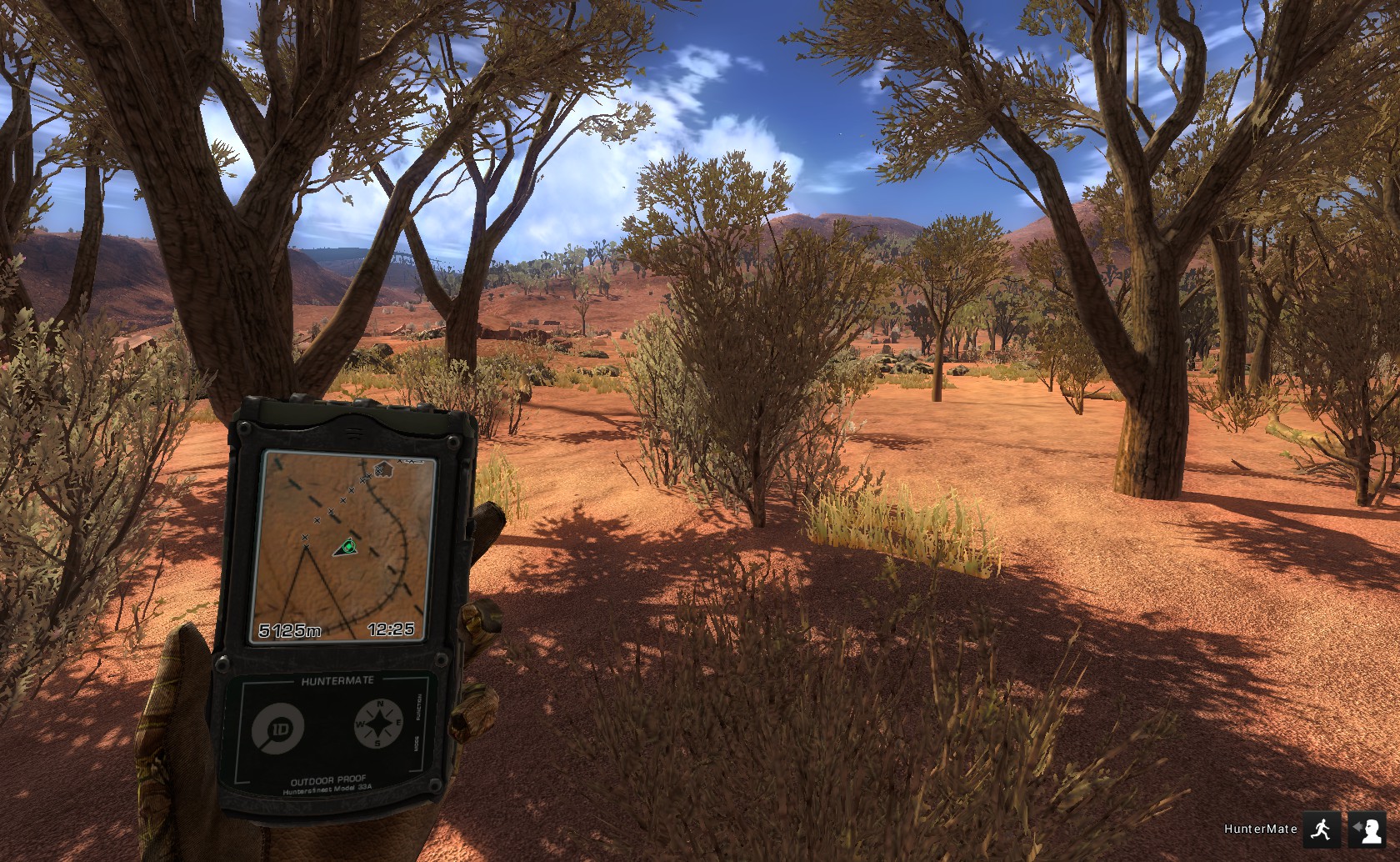 Here you see the traces of feral goat that escaped outside of the map, far away outside the line where a message "You are leaving the reserve..." is displayed. I tried to followup him until I was forced to return to a lodge, but was not able to reach next trace. The next screenshot displays unsuccessful attempt to reach the next trace, that is visible on 5 hours from down-right corner of the message box.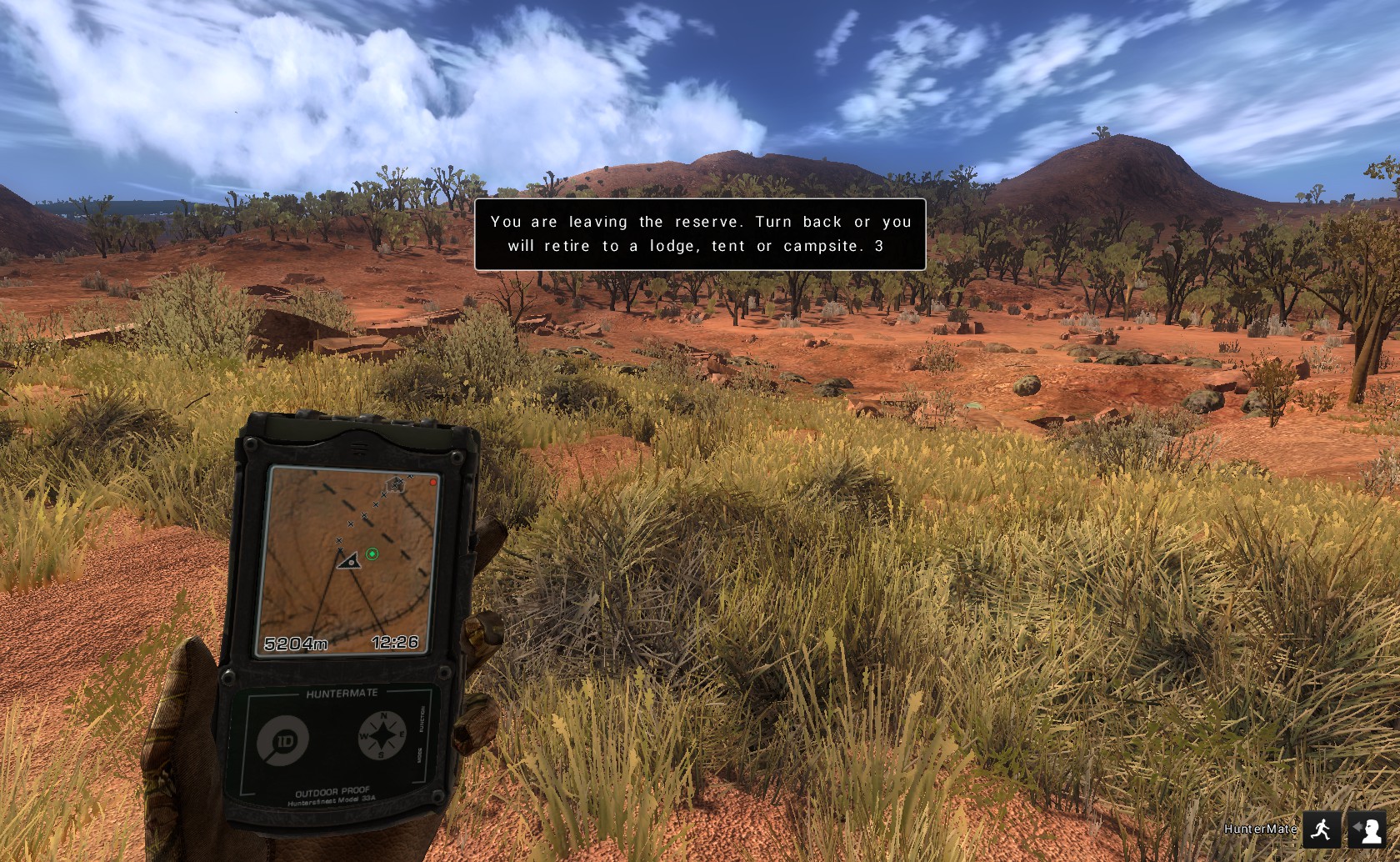 The green dot (position of the dog) on the Huntermate reflects the point where "border for players" was crossed.
Steps to Reproduce:
Hard to reproduce on will, as you need to force an animal to run the same place of the map.