October 12th- October 22nd
"2nd Annual Fall Hunt on Redfeather Falls" by BCKidd
EM$ up for grabs 6500 EM$
Start Date: October 12th 00:00 UTC.
End Date: October 22nd 23:59 UTC.
Single Player only (SP).
One Shot- One Kill. EW hunt summary must show that number of animals harvested is equal to the number of shots fired. This applies to hunts submitted for this comp.
Submissions must be made within 90 minutes of hunt ending.
1st Prize 3000 EM$
2nd Prize 2000 EM$
3rd Prize 1000 EM$
4th Prize 500 EM$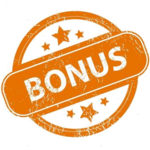 (Sponsored by Dyeuz)
for RARE ANIMALS.
Moose = $500
Rose Elk = $500
WT = $500
One bonus only , for each species .
To a top 5 player , a $500 bonus will be given for a rare animal included in his score , in his entry.
Must have that rare on LB at end of the comp .
Rare being for the Moose / Rose Elk /WT and are : Piebald / Albino / Melanistic .
If multiple rare in top 5 of same species ,
the lightest one
will win the bonus .
Good luck
Bonus #2
(Sponsored by SoftShoe)
Muzzle loading season is just around the corner here so I was out shooting this weekend, enchanted by the sweet odors of the Holy Black I was obliged to encourage others to experience it.
Top score that takes all animals with a muzzle loader I will send a code for 1000 em$. Any muzzle loader may be used, even inlines (I just threw up a little saying that).
Bonus #3: Best Black Bear
(Sponsored by J_Birdman)
Summary:
Harvest the highest scoring black bear to win.
Prize:
1000em$
Requirements:
Your bear must be on the Leaderboard at the end of competition.
1st Tie Breaker:
If two or more bears share the same highest score, the winner will be determined by fur color, ranked from highest to lowest; (1st) Glacier, (2nd) Blonde, (3rd) Cinnamon, (4th) Chocolate, (5th) Black.
2nd Tie Breaker:
Lowest weight. In the unlikely event there's a tie here as well, the prize will be divided equally between the contestants.
*Special Note: Short hunts less than 30 mins, disallows you from hunting on the same reserve again for this competition for a cool down period of 30 mins.
So no spawn mashing. Not following this rule is means for Disqualification.
Hunts less than 30 seconds (disconnects, can't connect to server) won't count toward this rule.
*Five Submissions only. You cannot replace only one animal, for a submission to count you must harvest all four again.
Submissions must be done in one hunt.
*Unlimited Attempts until competition ends.
Hunts must be a minimum of 30 minutes real time.
1-Moose
1-Elk
1-Black Bear
1-Whitetail (Typical)
Heart and/or Lung must be hit for any animal to qualify. Other organs can be hit.
**Scoring: The combined trophy score of the Moose, Elk and Whitetail (+) the weight of the Black Bear.
**Use any equipment you have at your disposal.
I will be participating, not for any EM$ or accolades.
I reserve the right to modify the rules and terms of this competition at any time between the date and time of this post, and the start of the competition. I also reserve the right to cancel this competition at any time.
UHC and competition hosts reserve the right to disqualify any participant at their discretion for any reason, including but not limited to: cheating, unsportsmanlike conduct, harassment, et. al.
Discrepancies & ambiguities in the rules or scoring site will be addressed by UHC or the competition host as expediently as possible.
All prizes are final and cannot be refused by anyone who places in the top 4 (Myself excluded). It is at your discretion what you decide to do with your prizes-once they have been awarded. All prizes will be in the form of EM$ Gift Codes.