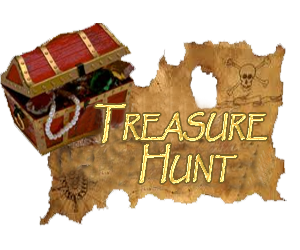 IN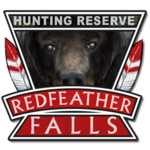 Hello fellow hunters .
I would like to invite you in taking part in this Treasure Hunt Event .It is a simple and easy way to get you some EM$ .
Lets see what its all about .
Valid hunts are the ones that will start at :12:00 PM EST May 10th 2018 @ till all prizes are won .
PRIZES
4 prizes of 500EM$ each. ( 1 X 500$ for each species )
REQUIRED SPECIES in RFF
-
Whitetail Deer --- Prize won by Wespertin = $500 ( 12/05/2018 )
-
Blacktail Deer ---- Prize won by Stan the man ! = $500 ( 10/05/2018 )
-
Roosevelt Elk --- Prize won by LatinJoker69 = $500 ( 11/05/2018 )
-
Moose ---- Prize won by Bloop0123 = $500 ( 10/05/2018 )
WHAT DO I NEED TO DO ?
- While in a hunt in RFF,
you need to find a antler shed of the required species .
PLUS
-
You need a trophy picture of a male of that species
you found the shed of .
EXAMPLE
You simply go hunting in RFF and you find a WT antler shed . Well now , you simply need to find* a WT Buck, kill it and take a trophy pic .
Same* if you find a BT / Elk / Moose shed.
WEAPONS REQUIREMENTS
Any ethical ones .
OTHER REQUIREMENTS *
Yes, there's more , otherwise it would be a little to easy . There will be a minimum score for that male of yours to get. Its not going to be that hard , you'll see .
- For the WT , you'll need a 160+ score.
- For the Roosevelt Elk , you'll need a 360+ score.
- For the BT , you'll need a 160+ score .
- For the Moose , you'll need a 160+ score .
DO SPECIES NEED TO GO IN ORDER THAT THEY ARE SHOWN ?
No. not at all. The Moose can go first or second , doesn't matter .
DOES MY HUNT NEED TO BE A CERTAIN TIME , HOUR WISE ?
Your hunt needs to be more than 1 real hour and less than 4 real hours .
HOW LONG IS THIS EVENT ?
This event will last until the 4 prizes are won . You will see the winners here and be notified anyway of what prizes are remaining during the event .
WHERE DO I POST WHAT ?
Here on this thread , you will post
your trophy pic of that male
and under/over,
your link of the hunt
in question .
The first player to post here,for a prize , will win it .
Oh man !! I forgot to take the pic !
Bad luck , go try again and remember next time .
SP OR MP GAMES ?
.
Doesn't matter .You link and pic should refer me, onto your profile page .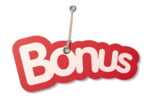 If you manage to have a rare male in your pic , a $500 EM will be added .
Because i want to have 3 different winners , only one prize will be given per hunter . You can't win more than once .
No leaderboard, no registration , just hunt normally and remember this event .
If you won a prize , in the Hemmeldal Treasure Hunt, you are not illegible in the RFF Treasure Hunt Event . I just want to give a chance to others, thats all . Hope you understand .
Our Hemmeldal Treasure Hunt past winners :
Lowby / Grancazador / _o_