Search found 214 matches
by RudiRR

February 8th, 2019, 12:10 pm
Replies: 2968
Views: 778831
by RudiRR

February 6th, 2019, 6:58 pm
Forum: Competitions
Topic: BrainWork
Replies: 119
Views: 2780
I hope I have not been disqualified, only my points have not been counted
by RudiRR

February 6th, 2019, 8:35 am
Forum: Competitions
Topic: BrainWork
Replies: 119
Views: 2780
DeadClopz wrote:Biggest mule deer I harvested this season and to top it off, An Albino.
226.536
DeadClopz wrote:I think I shot his twin last night LOL
Yes, that's right.The last night is an albin invasion of TGT , my little bit smaller:)
by RudiRR

February 5th, 2019, 6:11 pm
Replies: 2968
Views: 778831
by RudiRR

February 5th, 2019, 6:08 pm
Replies: 10488
Views: 754726
My first albino mule
]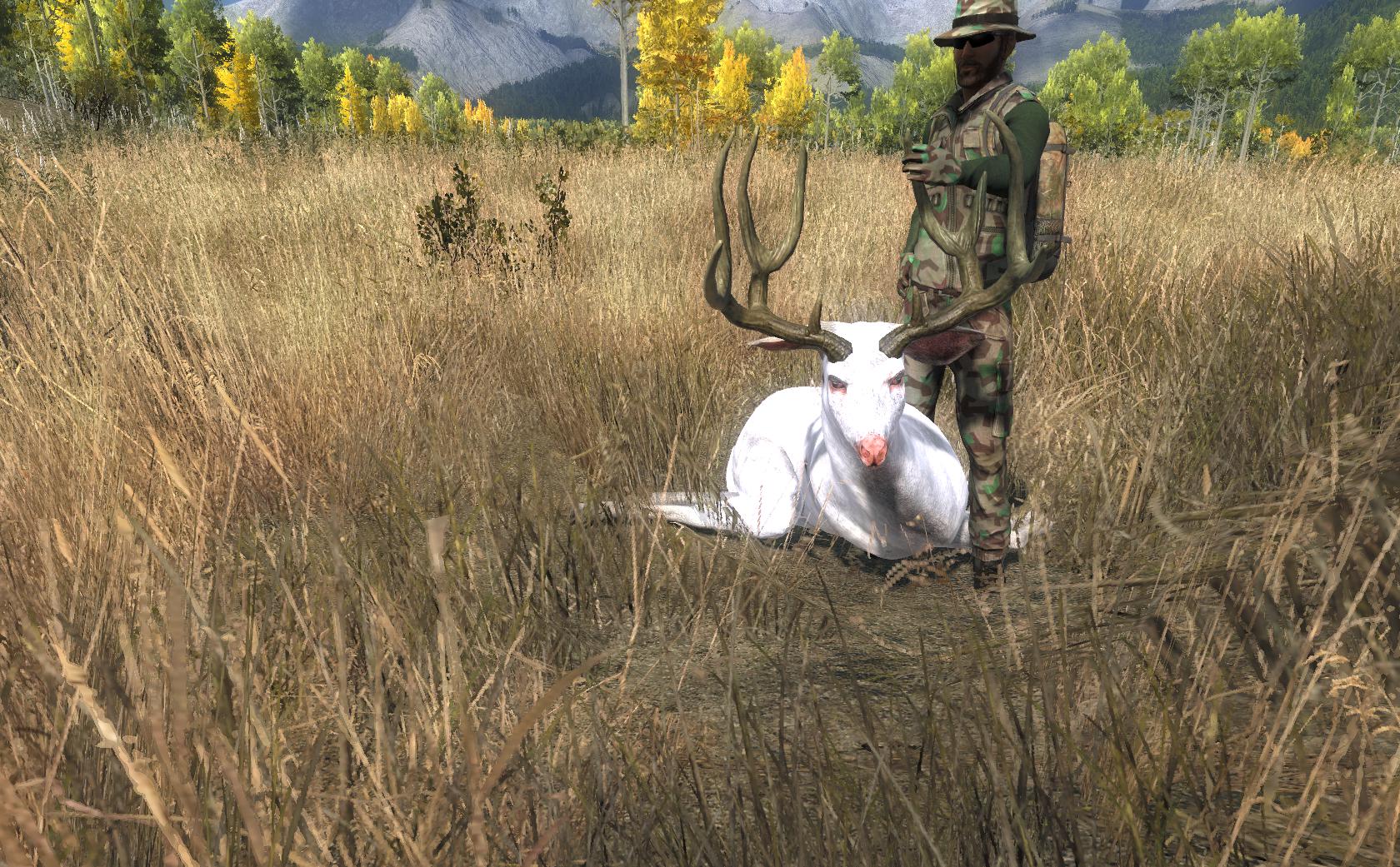 by RudiRR

August 11th, 2018, 10:02 am
Forum: Competitions
Replies: 279
Views: 11080
Roosevelt Elk Score: 404.095 View the scoresheet here . https://photo.thehunter.com/f9/ec/f9ec652d1cc2ec22eb7bcb978d980abf1cbfa691.jpg Post generated by UHC Trophy Animal Checker. Join UHC free today here . View a summary of this animal here . This is my first 400+ elk, but I shot the intestines. v...
by RudiRR

August 10th, 2018, 3:20 pm
Replies: 2968
Views: 778831
by RudiRR

July 20th, 2018, 5:45 am
Forum: Latest News & Announcements
Topic: Competition: The Big Five
Replies: 155
Views: 15376
ye will try to get in top 100 XD ;D.....why they are multiplayers competitions always to?! just single player and done.... MP all run find animals big ones and one goes kill it ..not intersting.... single player looks like chalenge, MP ( its like go to shoping) XD ........ I agree. They should be t...
by RudiRR

July 18th, 2018, 6:06 pm
Replies: 2968
Views: 778831
---