Search found 336 matches
April 22nd, 2019, 8:49 am
Forum: General Chat
Topic: Frustration!
Replies: 5
Views: 416
Hi all, I just want to write something to get it off my chest. My frustrations with EW seems to be every growing and it really affects my love for the games and my support for the company. For I think EW is making some really bad choices. (or lack there of) Mind you, I am not posting out of anger or...
April 22nd, 2019, 8:21 am
Forum: General Chat
Topic: Weekly sales
Replies: 10
Views: 461
Not much gets communicated these days. Memberships beyond 3 months were removed with little more than a few inexplicit paragraphs, and the promise of more information at a later date. I suspect the lack of sales is an oversight with everything else that seems to be going on right now outside of Cla...
April 9th, 2019, 1:01 am
Forum: General Chat
Replies: 9
Views: 641
April 4th, 2019, 4:43 am
Forum: General Chat
Topic: 5 days no new posts
Replies: 34
Views: 1317
All the more reason to adapt to a steam situation as the players are often spoiled in the f2p market. They have 3 or 4 dlcs? I believe just one dog for about 15 gbp? thats ridiculous given f2p markets have small dlcs too. Why not split up all the guns in 1 or 2 pound dlcs. Add a mandatory and (new) ...
April 3rd, 2019, 8:23 pm
Forum: General Chat
Topic: 5 days no new posts
Replies: 34
Views: 1317
16 months since a new reserve, 8 months since the last species and full price reskins for 2019. this! Steam charts have always been a big fail for Classic. I hope they realise the potentials of steam for a change and have a different DLC policy and some sales. dGiven the F2P community is big there ...
March 27th, 2019, 8:13 pm
Forum: General Chat
Topic: 5 days no new posts
Replies: 34
Views: 1317
I stepped away a bit as Discord has some information but the community isnt as it is here. And I am also getting a bit done with Classic for they announced to "make changes to keep the game" but since then they added new reskins of reskins to keep the money boat floating without any update...
March 2nd, 2019, 1:40 pm
Replies: 10932
Views: 830658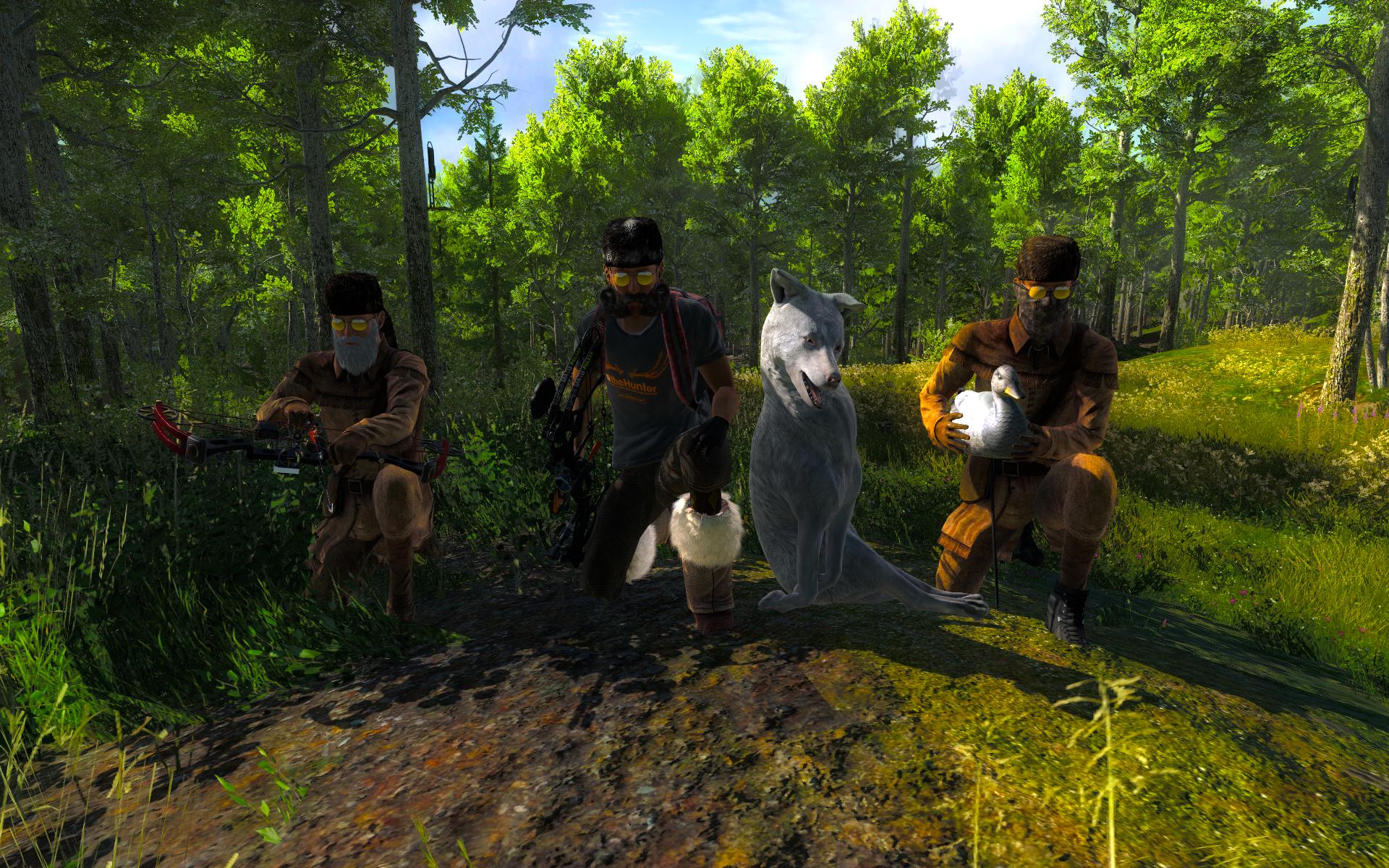 Albino Coyote during a treestand hunt on WHI with my mates!
https://www.thehunter.com/#profile/rhap ... /639613454
February 5th, 2019, 11:24 am
Forum: Latest News & Announcements
Replies: 743
Views: 38127
Change always brings resistance to those affected. ( i read between the lines "we are not making enough money" too)

keeping Em$ asl the currency is alright. A plan for "years to come" is worth some bumps. Looking forward to your 2019 and beyond plan!
February 4th, 2019, 9:23 am
Forum: Latest News & Announcements
Topic: Doc Themed Wolf Event
Replies: 262
Views: 16415
TreeKiwi wrote: But it is also not fair to the players that have helped to reach the goal. The goal was up to the 25th of Feb. Nothing changes. It feels EW wants to get done w the event rather that give everyone a chance. I mean< there seems ot be a lot done "on a whim" with EW and sometim...
---