Search found 1482 matches
by Cogsy666

September 15th, 2018, 11:23 am
Replies: 9974
Views: 666068
Seems like today is Silver Tipped Brown Bear day
Score: 21.732
Scoresheet (
https://www.thehunter.com/#profile/cogs ... /618499588
)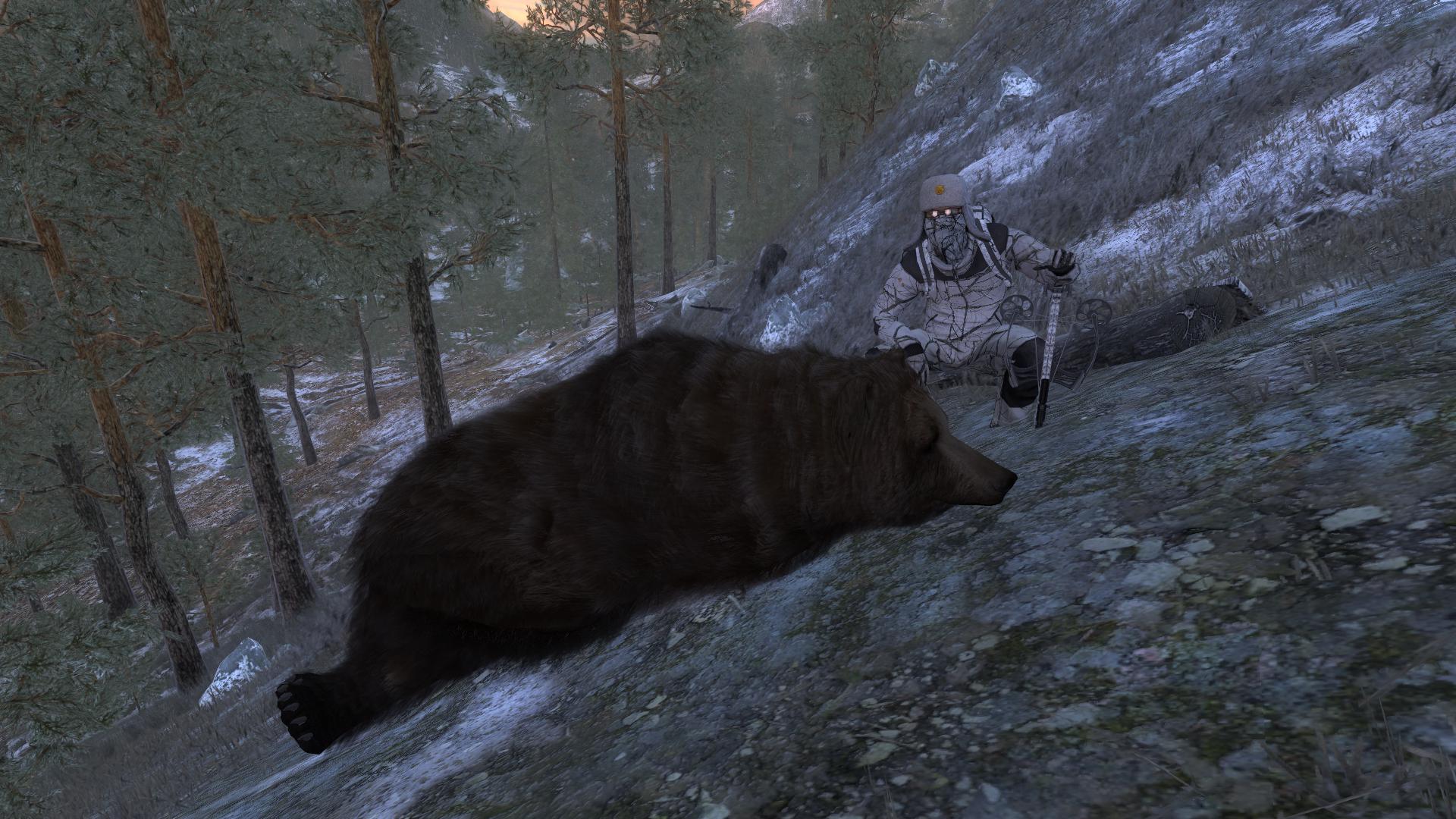 by Cogsy666

September 14th, 2018, 6:48 am
Forum: Latest News & Announcements
Replies: 30
Views: 1469
No more Ptarmigans that was the best patch ever
by Cogsy666

July 22nd, 2018, 10:50 am
Forum: General Chat
Topic: What's Bugging you the most?
Replies: 80
Views: 3396
mine is a simple one. when ever i collect a animal after trophy shot im prompted to put it in my lodge. i would rather have no option on screen.like it used to be. it may sound a small thing really irritates me though.as its often where i cut on a video :D I have this option set to off in gameplay ...
by Cogsy666

June 29th, 2018, 5:22 pm
Forum: Missions
Topic: Mission midnight samba
Replies: 11
Views: 633
I seem to remember a mission at Xmas named that. Can't remember what the mission objectives were though.
by Cogsy666

June 23rd, 2018, 11:38 am
Replies: 9974
Views: 666068
by Cogsy666

June 21st, 2018, 3:11 am
Forum: General Chat
Topic: How are you old friends?
Replies: 4
Views: 371
Hey AVC long time no see. How you doing? I'm ok just started to play again after a bit of break. Good to see you back around
by Cogsy666

May 2nd, 2018, 12:28 pm
Forum: Latest News & Announcements
Topic: Status Update - 2nd May 2018
Replies: 107
Views: 6819
Thanks for the update and thanks very much for rare of the week
by Cogsy666

April 29th, 2018, 8:13 am
Replies: 9974
Views: 666068
---