Search found 1612 matches
by mapache01

January 19th, 2019, 10:18 pm
Forum: Thoughts & Suggestions
Topic: Trophy Shoot !!!
Replies: 6
Views: 106
Agree!! very orthodox, the most anoying is the grasping of leg when you try to grasp an antler, or when fall first time so then it's more difficult position the animal and start to spin like crazy
by mapache01

January 8th, 2019, 12:08 am
Replies: 2749
Views: 763378
My entry a beautiful Red Deer 263.508
https://www.thehunter.com/#profile/mapa ... /633224534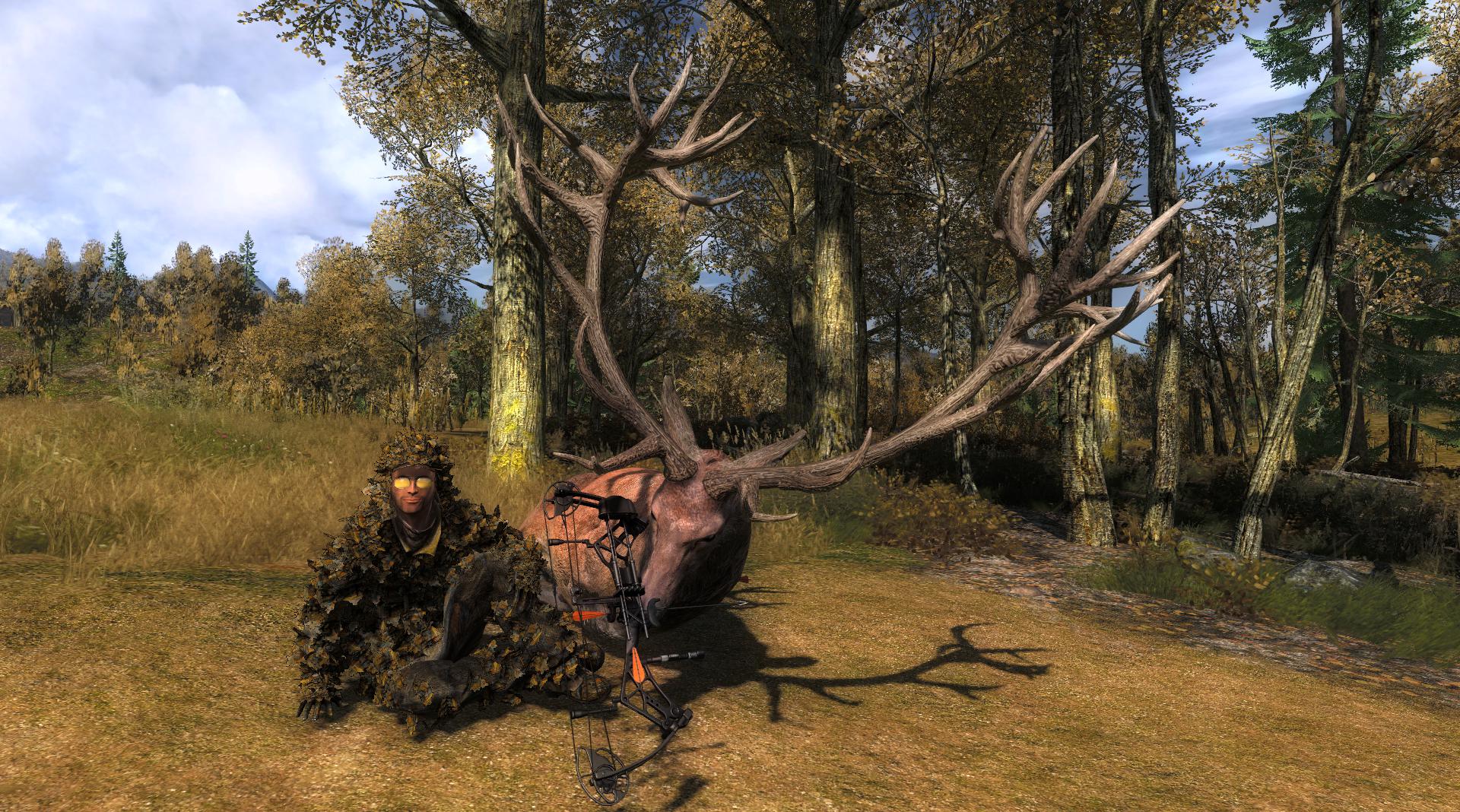 by mapache01

January 3rd, 2019, 1:52 pm
Forum: General Chat
Replies: 67
Views: 2900
The sky is falling again for the umph-teenth time and what if it does,.. do you wait everyday in animosity to close the door behind you before it hits you in the rearend? The more I read this forum about the game coming to its end with all this negative remorse talk about what if? Enjoy the game wh...
by mapache01

January 3rd, 2019, 1:48 pm
Forum: Competitions
Replies: 72
Views: 3050
Same goes for the Black Tail!! average score is 140 (at lvl 20 ranging 130-160), you really lucky if you find a 140-170 spotting at LEVEL 20 and you end with a 148, you start to drool when you spot a 150-180, 155-190 Buck at LEVEL 20 to end very disappointed with a 155-164 buck , that suck!!
by mapache01

January 2nd, 2019, 1:15 pm
Forum: theHunter: Call of the Wild
Topic: Starting to like this game
Replies: 10
Views: 517
Try this one!! a friend gave this on Christmas for his left-hand son and he's so happy and he says improve his skill https://www.amazon.com/Professional-Singlehanded-Keyboard-Ergonomic-Backlight/dp/B0198CRU1C/ref=pd_sbs_147_6?_encoding=UTF8&pd_rd_i=B0198CRU1C&pd_rd_r=9a8f342c-0eb0-11e9-add8-...
by mapache01

January 2nd, 2019, 1:01 pm
Forum: General Chat
Replies: 67
Views: 2900
This is my wish list for the Thunter Classic to be fixed/improve on 2019 1. Revamp (new model) for Turkey (mostly the hen, they look like black vultures) 2. New model for Roosevelt Elk 3. New model for Black Bear (fur like grizzly) 4. Fix the Lemur head/face of Brown/Grizzly Bears 5. Fix the spawn a...
by mapache01

December 26th, 2018, 2:19 pm
Forum: Equipment Suggestions
Replies: 6
Views: 121
But we have no winter fields areas, yet. Also, the Winter Forest camo states it only works in the forested areas. What do you mean most of Hemmeldal is considered field area's. Go check with your huntermate app the winter forest camo don't work in all the open areas. Which is most of the map not al...
by mapache01

December 26th, 2018, 2:14 pm
Forum: General Chat
Topic: 7mm-08 Bipod
Replies: 16
Views: 652
Just try on Hemmeldal or Wridge !! it's pain in the .b... , when you're on a cliff or rocks and then you prone with this rifle, you end viewing the scope at the same angle of the clif and lost complete sight of where the animal is, so you have to re-acquire the target and trying to figure where he g...
---